Follow Up Focus – Dundee Rep
---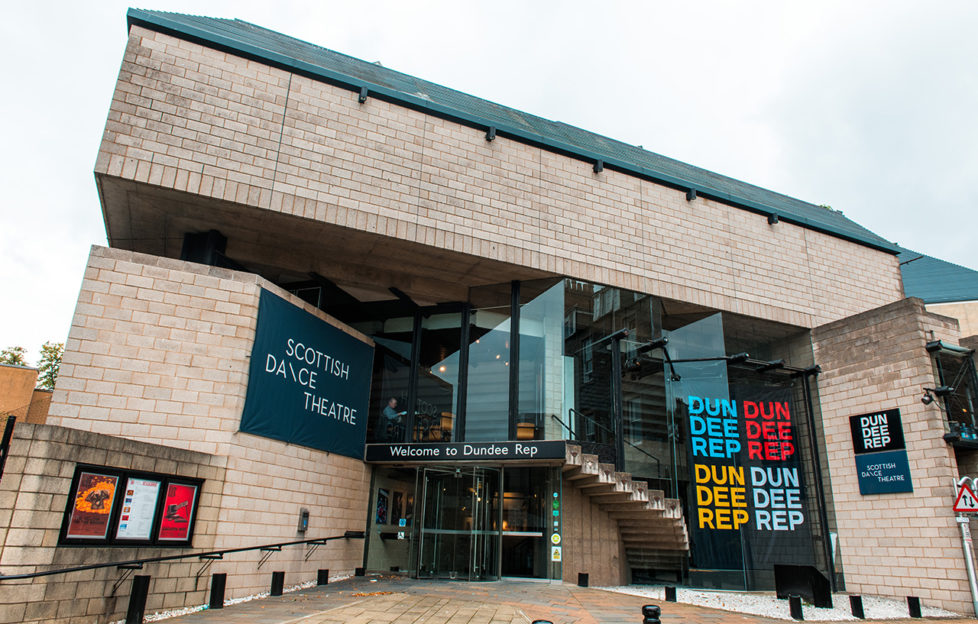 This month's Focus On is Dundee & Angus, so let's take a look at Dundee's reputable theatre house
Dundee Rep was founded in 1939, and have been in their present "home" in Dundee's Tay Square since 1982. The theatre is the base for Scotland's only permanent repertory theatre company and the Scottish Dance Theatre and together they bring a succession of world-class performances to audiences, not just from Dundee but also from further afield.
Some productions are either "home built" while some are collaborations with other national drama institutions, including The Young Vic, Birmingham Rep and the Tron Theatre, Glasgow.
This variety is reflected in the spectrum of shows produced – drama, musicals, children's theatre, comedy and opera.
Dundee Rep is also forward-thinking and creates new artists through its Graduate Scheme, offering four drama school graduates the opportunity to join the ensemble for up to one year.
The alumni the Rep boasts is almost a who-who's of British theatre. Joanna Lumley, David Tennant, James Bolam, Jill Gascoigne and Gregor Fisher have all trodden the Rep's boards as did Richard Todd, who began his acting career there in the 1930s.
It's at the heart of Dundee's cultural scene, and with Dundee Contemporary Arts – a multi-arts centre, theatre, gallery and print studio – only a few paces down the road, Dundee has two arts centres most cities would be proud of.
For more information and show listings, visit the Dundee Rep website
And for more things to do in Dundee, take a look at our V&A trail >>