Granite Noir – Aberdeen's Darkest Book Festival
---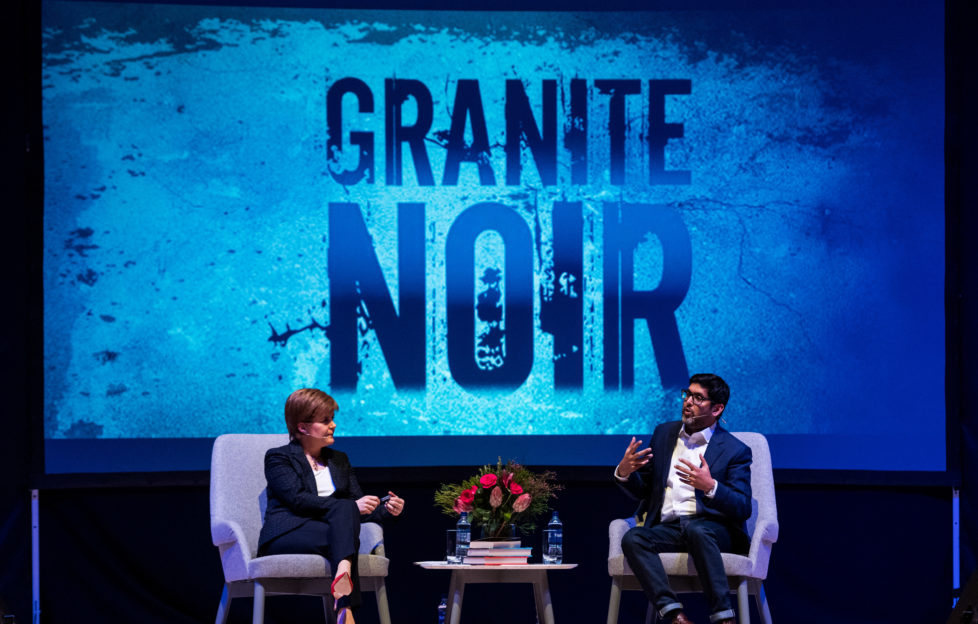 Granite Noir 2019. Friday 22nd events and authors. Frist Minister Nicola Sturgeon and Abir Mukherjee at The Music Hall
Dawn Geddes takes in the dark side of the Granite City with a visit to Aberdeen's Granite Noir literary festival
One of the favourite things about being the Scots Magazine's book correspondent is that I get to attend some of Scotland's newest and most exciting literary festivals.
Last weekend, it was Granite Noir's turn. The annual crime writing festival in Aberdeen hosts a startling list of crime writing talent. This includes the likes of Stuart MacBride, Sophie Hannah and ES Thomson. The festival stands out due to its clever programming which sees its organisers bringing other 'noir' events to festival goers. There are film screenings at the Belmont Filmhouse. Plus, there's a criminal portrait exhibition of mug shots from the early 1880s. Also, a code-breaking adventure called The Hidden.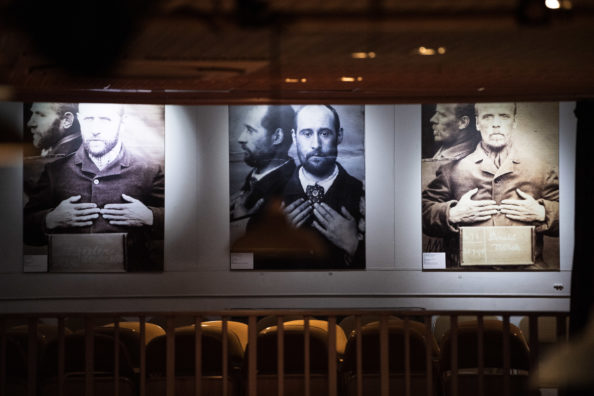 This is the third year that the dark and delightful event has run.  As a former resident of the Granite City myself, I couldn't wait to get along and discover it for myself.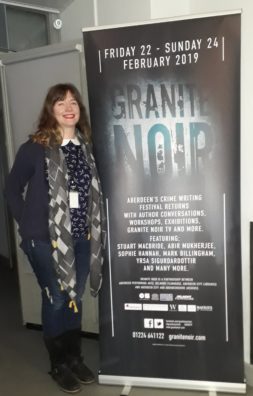 The three-day event kicked off on Friday (the 22nd of February). By the time I arrived on Saturday, festival fever had well and truly hit in the city. My first event of the day was Morning Coffee with Scottish literary agent legend Jenny Brown. She was providing Q&A sessions for budding crime authors in the Lemon Tree, where many of the weekend's events took place. Judging by the volume of eager writers in attendance, the future of Scottish crime fiction is bright.
After a quick coffee, I headed upstairs to the Lemon Tree Studio for the second event of the day. I took in Northern Noir with Runaway author Claire MacLeary and The Hunting Party writer Lucy Foley. With both books based in the north, chairperson Dr Jacky Collins, a.k.a. Dr Noir, questioned the authors about their choice of location. She also asked them for their thoughts on why chilly climates make such ideal settings for thrilling page turners. Both books sounded utterly fantastic and have since been added to my ever-growing TBR pile.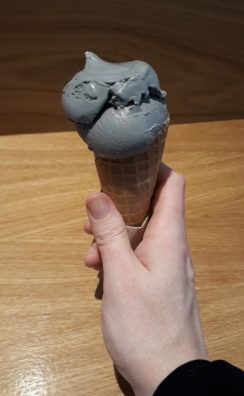 My third and final event of the day was Poisoned, Strangled, Burned or Bludgeoned: How Murder is Detected at city's Central Library. This killer talk with Vaseem Khan, author and security & crime specialist and Dr Kathryn Harkup, chemist and author of the non-fiction book A is for Arsenic, The Poisons of Agatha Christie, was an absolutely fascinating look at how murders occur both on and off the page. The question and answer session at the end was especially thrilling! I'm looking forward to reading about these ingenious methods of murder in a book (and hopefully not in a newspaper) very soon!
I walked back to the train station with a severe case of post-festival blues. So I couldn't help but stop off at Mackie's 19.2 Parlour to try out their brand-new ice cream, designed especially for the festival. Granite Noir Ice Cream may look ominous, but I can assure you that it is really rather delicious. It's the perfect noir-ish treat to end a fabulous day with. But, if you want to know what this granite grey ice cream actually tastes like, you're just going to have to get yourself along to the Granite Noir next year. I promise you won't regret it.
Visit our

Authors section

for information on more fantastic Scottish writers and literary festivals