National Museum Preview
---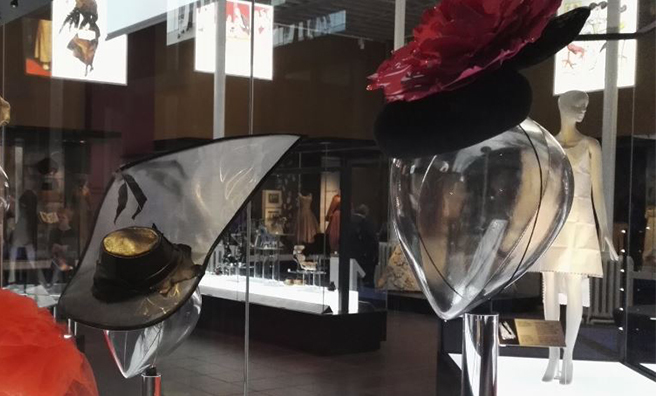 The ten new galleries at the National Museum of Scotland will open on Friday, July 8, and I got in for a wee sneak preview…
From a 14th-century Virgin & Child statue to a 3D print of a human brain and a metal dress by Paco Rabanne, the new galleries boast a diverse and awe-inspiring collection.
The sections, Science & Techonology and Art, Design & Fashion, are laid out to encourage visitors to weave between the two.
Museum-goers can drift from 18th-century costumes to the history of communication tech, then back to ancient jewellery – making the journey as varied and as interesting as possible.
The Science & Technology galleries are the most comprehensive in Britain, outside London.
Visitors can see Dolly the Sheep, part of the CERN Large Electron Positron Collider and the 20-tonne Boulton and Watt beam engine (to name just a few) all accompanied by interesting and interactive information panels.
Did you know, for example, that around
the 1930s an "inspired" way to check the
fit of a new pair of shoes was by x-raying
your feet to see if the bones were sitting
straight? Madness.
Art, Design & Fashion, on the other hand, includes personal items from the rich and famous, including Napoleon's tea set and an insanely ornate panelled wall from Hamilton Palace.
The staff are incredibly knowledgeable, too. If you're interested in a piece just ask!
Being a child at heart, Explore was my favourite gallery. It's the family-orientated one with loads of hands-on interactives on the ground floor of Science & Tech.
Five aircraft hang in the gallery's centre, from the oldest British aircraft in existence (Piltcher's Hawk,1896) to a Piper Tomahawk.
I could have spent the whole day there, but unfortunately the galleries were only open for a few short hours' preview.
The museum boasts three tantalising eating places, however, to nip into between galleries, so there's no reason why you shouldn't spend the whole day there once the galleries open.
The Museum Brasserie by the entrance does great soups, sandwiches and burgers to fuel you up before you go in, and the Balcony Café is ideal for a tea break with home-baking.
After you've worked that off on the human hamster wheel in the Energise gallery, the Tower rooftop restaurant will finish the day off perfectly with its stunning views across the city's skyline and an award-winning menu.
I might nip back at the weekend.
---
The new galleries open on Friday, July 8.
All galleries (except the separate Celts exhibition) are free
entry and you can find the museum's opening times here. 
---