The Royal Scottish National Orchestra's Digital Season
---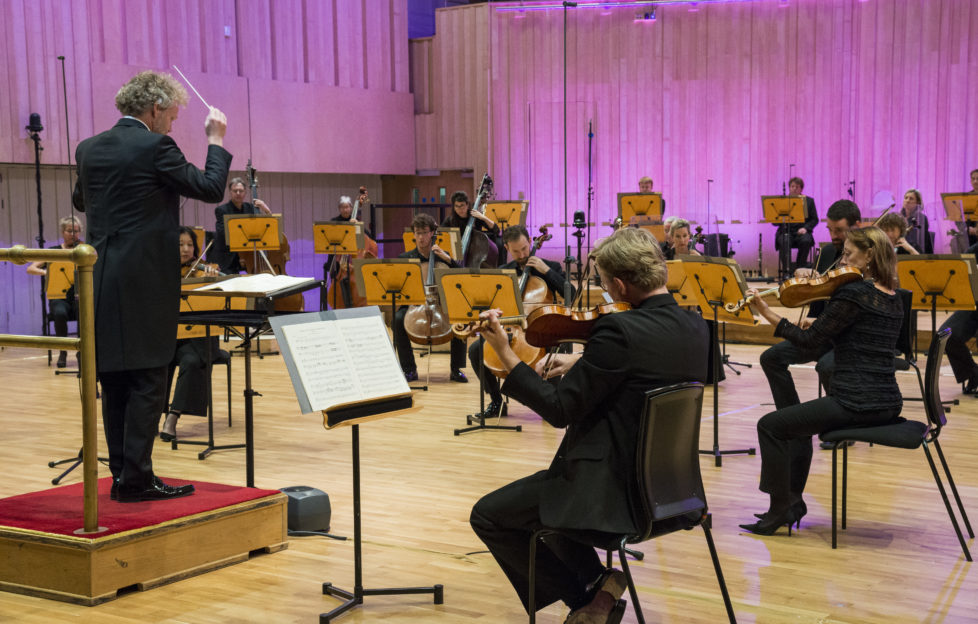 As more performances go online, we review the recent virtual performance from the Royal Scottish National Orchestra as they embark on their first-ever digital season
It was a bit surreal, but I suppose it's as near to the real thing as you'll get in the current Covid situation. The first live screening of the new digital season of the Royal Scottish National Orchestra was a shot in the arm and a timely boost for classical music fans bereft of their staple diet of top-class music. The sound quality was excellent, the variety of camera angles shedding new light on the musicians.
Performed by a socially-distanced orchestra, there was nothing distant about the quality of music on the show, a Haydn symphony and Beethoven's mighty "Eroica" symphony. The meat in this symphonic sandwich was a violin concerto by the Chevalier de Saint-Georges. Who he, I hear you ask. A contemporary of Haydn, a Frenchman whose concerto smacks very much of the work of a keen amateur. RSNO leader Maya Iwabuchi's excellent solo performance wasn't enough to propel the work into the "must be heard again" category. Nevertheless, it fitted into the concert's French theme – a Haydn "Paris" symphony and the work once dedicated to Napoleon Bonaparte.
The Haydn was just as you'd expect. Elegant, light in spirit and heavy in classical idioms and in no way a simple preamble to what many would have thought the main ingredient of the evening, the Eroica. Conductor Thomas Sondergard captured every nuance of this fine work and while it might be relatively short it abounds in quality and makes Haydn's nickname "father of the symphony" more than justified.
The Eroica left nothing to be desired. Works like this transpose you to the far outreaches of sublimity at the best of times, but this performance accelerated the transposition like lightning. 50 or so minutes of magic and you'd be hard-pressed to pick out any highlight. The final movement's theme and variations is a work of genius – that goes without saying – but Sondergard's massively intuitive interpretation went a long way to ensure a five-star performance.
The RSNO are back, not quite how we are used to hearing them but on a laptop, tablet or computer it's better than nothing at all. Much, much better.
Broadcast throughout November 2020 – February 2021, the RSNO Digital Season is available on subscription or a pay per concert basis. Explore the digital season here www.rsno.org.uk/digital-season/
Subscribe to The Scots Magazine today for more (CLICK HERE)