Outlander Locations – The South
---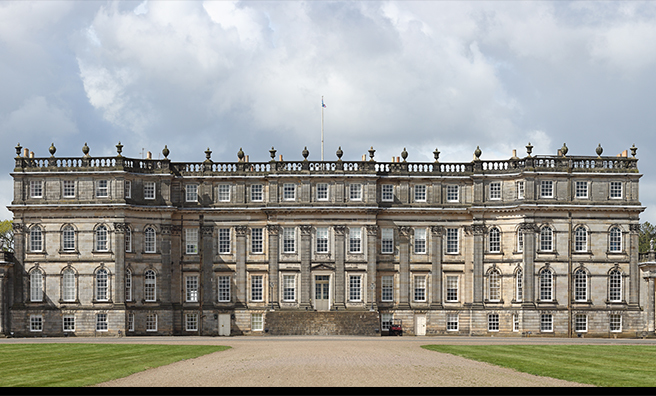 From Lallybroch to l'Hôpital des Anges, Patricia Cuni discovers the Outlander locations in Southern Scotland
There are thousands of excuses to go on an exploring weekend anywhere in Scotland, but the recent rise of Outlander has seen the filming locations gain even more appeal for tourists. The Scotlanders came up with the idea of spending two whole days driving around the country ticking off some of the most remarkable places where the popular TV series was filmed in our gorgeous country. I would say yes to that anytime!
I signed up and so did Neil, from Travels with a Kilt – check out his article on the location sites of Northern Scotland here.
I teamed up with Laura, from blog La Retour, to explore 11 Outlander filming locations in the south – across East Lothian, Dumfries, Ayrshire, Glasgow and Stirlingshire. These gorgeous spots, some of them hidden gems, blew my mind away and made me fall in love even more with Jamie and Claire's adventures.
If you'd like to follow in the Frasers' footsteps then read on for my itinerary…
East Lothian
Get ready for an early start and hit Midhope Castle (aka Lallybroch, or Broch Tuarach) first, before the crowds arrive. This gorgeous tower house in the grounds of Hopetoun House just a shell and you can only see it from outside, but it's picture perfect.
Then, head over to the Bo'ness and Kinneil Railway, where Claire and Frank said their goodbyes during wartime. This place is just amazing: the steam coming from the train, the vintage seats, the workers in traditional old-fashioned uniform. It has it all!
Next stop is Blackness Castle – the location of Fort William prison in Outlander.
It's known as "the ship that never sailed", and it must be one of the most spectacular and foreboding castles in Scotland. I can absolutely get why they picked it as the location for that horrible flogging scene.
And move over to our last stop in East Lothian, Hopetoun House. This grand house in the outskirts of South Queensferry has been used in season 1 and 2 and will make a comeback in season 3.
It must be one of the most versatile filming locations ever – it's starred as the Duke of Sandringham's house in Scotland, and as Parisian streets, too!
Inside you can see Claire and Mary Hawkins' rooms., and it is also the perfect place for lunch, since their tearoom is just perfect.
Now to the West…
Finish your Outlander tour day in the west, with a visit to Drumlanrig Castle, in Dumfries. This stunning castle set in some massive and gorgeous grounds has fantastic gardens and rooms fit for a king. No doubt that is why the series saw Bonnie Prince Charlie spend the night here on his way to Culloden.
The next day, wake up early and rise in time to catch a nice sunrise from Troon beach, where Jamie, Claire and Murtagh set out for France, at the end of season 1.
Drive to Dean Castle Country Park and admire the beautifully restored castle that passed as "The old fox"'s home. In season 2, Jamie and Claire visit him to try to convince him to help the Jacobite cause. And from one gorgeous park near Glasgow to the most beautiful park in the city, Pollok Country Park. Home to the Burrell Collection and to Pollok House, here the Outlander crew filmed part of the grounds of Castle Leoch in Season 1 and some French countryside in season 2.
Our final visits for the day happen to be in Glasgow city centre. Hit first stunning Glasgow Cathedral. This Gothic building was used as the location for the Hôpital des Anges in Paris, where Claire volunteers in season 2. And then make your way to bustling George Square, where Glasgow City Chambers were used as the setting for Frank's spontaneous marriage proposal to Claire.
Together with the rest of the Scotlanders gang, we finished the day with a visit to Doune Castle (aka Castle Leoch, in Outlander), a location that has seen a 91% spike in visits since the series started.
Laura and I had some time to explore its gorgeous halls and rooms, to try to dress up as Claire in the shop, and to have some delicious cookies made by the Outlandish Bakers. You can do that too is you want to have the best weekend ever… even if you're not a hardcore Outlander fan.
---
Discover more Outlander secrets with our new bookazine