Photo Contemplations
---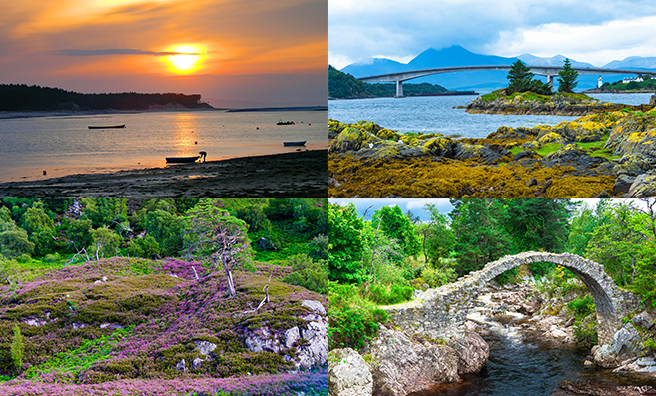 Karen Kennedy is a fine art photographer, and runs Photo Contemplations, an online gallery and shop
Travel was Karen's first love, and photography provided a way of expressing and capturing the beauty she found all around her.
"My photographs mainly depict scenes in nature – landscapes, flora and fauna, etc. I enjoy capturing picturesque and unusual landscapes, atmospheric ruins, dynamic sunsets and the unique personalities in animals and birds.
"Mirrored reflections in still bodies of water captivate me, too, as they perfectly represent the 'as above, so below' principle to me."
Born in Texas of Scottish descent, Karen has travelled to Scotland several times, making it her goal to see and experience as much of the country of her fore fathers as possible.
"I find the history, beauty and grandeur of this wonderful land calls to the very core of my being. What can I say, I love Scotland!
"Every time I have made a trip to Scotland, I have been so reluctant to leave. It is truly one of the only places I have visited that feels like home. For me, it is so easy to immerse myself in its history.
"Scotland is truly one wonderful scenic vista after another. Combine that with my passion for photography and you have my love of photographing Scotland!
"One category of my photographic work is devoted solely to photos of Scotland."
---
Contact Information:
You can see Karen's portfolio and photo collection on her website Photo Contemplations where you can also purchase prints, photo books and scarves.
Contact Karen here for further information.
---