Photographers of Tomorrow
---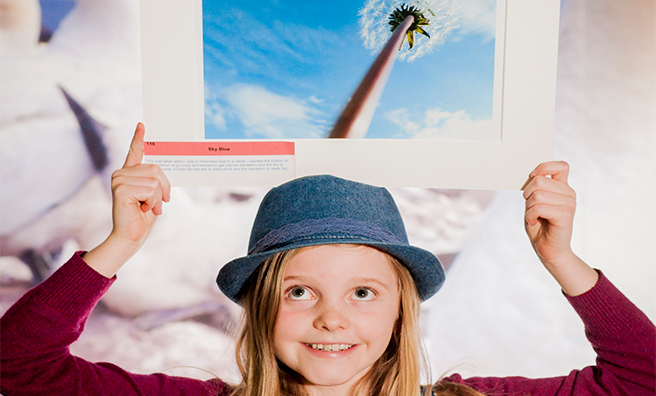 The winners of the ninth annual Scottish Seabird Centre Nature Photography Awards have been announced, and it was the youngest entrants that wowed voters.
Amateur photographers from all around the world submitted their snaps of flora, fauna and landscapes both wild and tame to the centre in autumn last year.
An expert panel of judges scrutinised the photographs, which were also open to a public vote, but it was the younger photographers' entries that really stood out as both the voting public and the experts selected the same winning photographs for the junior categories.
Anna Smart from Ballencrieff won the Junior Under-12 category with her beautifully-captured photograph, Skye Blue, of a dandelion against swirling clouds and blue sky.
The winner of the Junior 12-16 category was Jocelyn King from Airth, whose close-up snap, Jazzy Caterpillars, is a delight of colour.
"It is a completely different perspective to see nature through a child's eyes . . ."
The expert panel of judges included Lorne Gill, award-winning official photographer from Scottish Natural Heritage.
"I especially enjoy the photographs submitted by younger photographers," Lorna said. "It is a completely different perspective to see nature through a child's eyes, and one we should all aim to take more often."
Prizes included trips to the Isle of May National Nature Reserve with Lorne herself, memberships for the Scottish Seabird Centre and Scottish Wildlife Trust, photography vouchers and wildlife trips.
An exhibition of the winning photographs will be on display at the Scottish Seabird Centre in North Berwick until late March, and is in included in the price of admission to the centre – adults £8.95, concession £4.95.
You can see some of the winning photographs in our gallery on the right, and read more here.