Royal Raceday at Musselburgh
---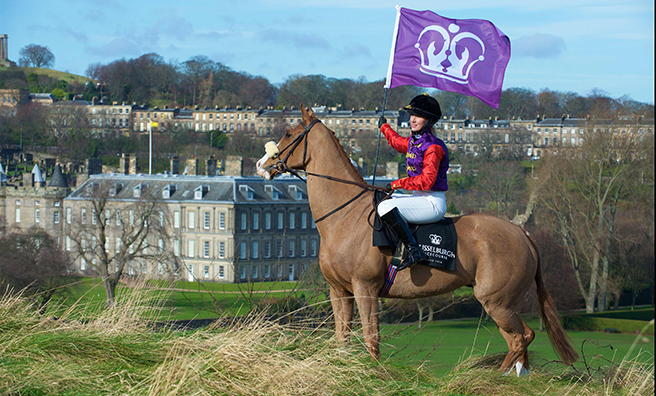 Exciting new fixtures at Musselburgh have
gained the royal seal of approval
A new flat race has been announced, debuting at Musselburgh Racecourse on Saturday, April 15.
The £100,000 Queen's Cup was given the royal approval by Her Majesty after she visited the five-star racecourse for its bicentenary celebrations in July last year.
New to the Musselburgh fixture schedule, the Easter Saturday raceday is set to be one of the biggest social events over the Easter weekend, with a thrilling day of flat-racing.
Sporting Royalty
Although Her Majesty is unable to attend this Saturday's raceday, sporting royalty will be there in the form of Judy Murray, who has been asked to present the trophy to the winner.
"I love the excitement of a day at the races," she said. "The mix of the strength and speed of the horses, the skill and colour of the jockeys and the roar from the stands, makes it a fantastic sporting day out.
"It's a real thrill to have been invited to present the first ever Queen's Cup and I've no doubt it's going to be a contest to remember."
Early Bird Tickets
Adult tickets for the raceday are priced at £30, with many extra food packages on offer, too. Until midnight on Friday, April 14, you can save £5 on the price with an early bird offer here.