Scottish Bookshelf – Latest Releases From January
---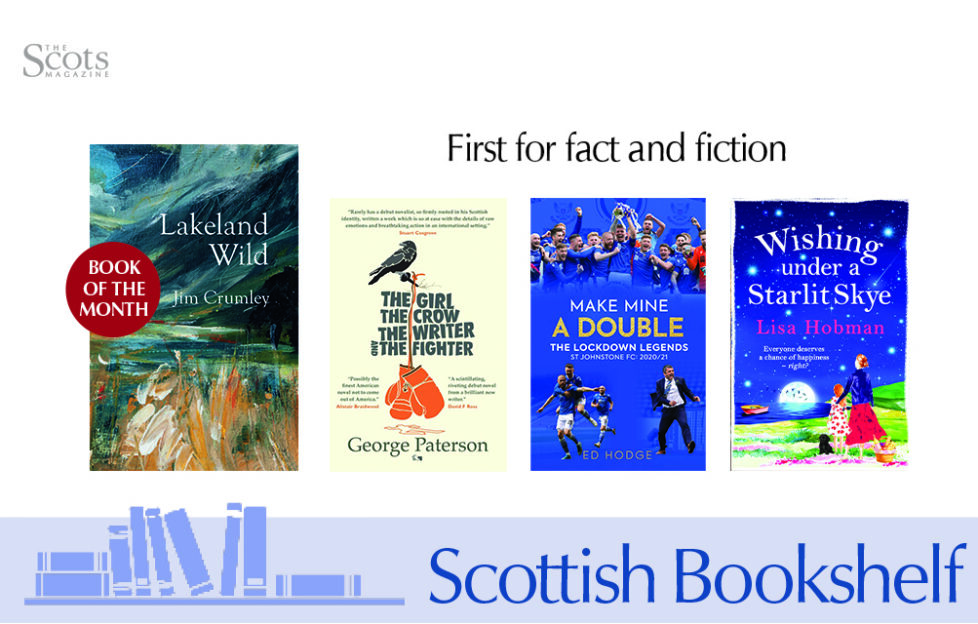 Enjoy our pick of January book releases. First for fact and fiction…
The is a brief selection of reviews taken from our January issue.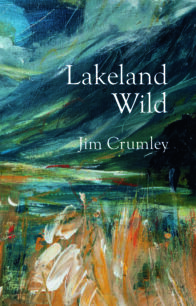 Lakeland Wild
Jim Crumley
£12.99
Saraband
Readers of this magazine will be well-versed in the works of Jim Crumley, but his latest venture is something of a departure for the nature writer.
In Lakeland Wild, his latest in more than 40 books, Scotland's top wildlife author has been sent away from his natural habitat into a somewhat alien landscape – the Lake District.
Here he is left to roam, away from the increasingly-tourist-trodden paths in search of the "wildness" that first drew outdoor enthusiasts to the area hundreds of years ago.
For the first time it seems, the reader feels as if we are learning along with the expert as he mentally, and with amusing asides, swaps local terms such as "burn" for "beck" and searches to find an understanding of a landscape so far from his home turf and usual stomping ground.
With his trusty pair of binoculars and an eye for spotting unusual features on his OS map to investigate, Jim finds ancient groves far from the landscaped fringes of the Lake District's tourist routes.
His chance encounters with buzzards, peregrines and siskins are mesmerisingly described with the writer's trademark lyrical flair.
This voyage of discovery culminates in a clarion call to protect and conserve these hidden wild spaces before they too are lost.
By calling on the wisdom of generations of naturalists, philosophers and poets – from William Wordsworth who first popularised the area in the early 1800s, to John Muir and Ralph Emerson – Jim finds a connection between Lakeland and his beloved Loch Lomond and the Trossachs north of the border.
The Lake District may be one of the UK's busiest National Parks but, as Jim discovers on his journey to forgotten fells and overlooked oakwoods, there will always be hidden pockets of wild and unspoilt beauty for those who seek to find it.
If, that is, we choose to protect and conserve them.
Katrina Patrick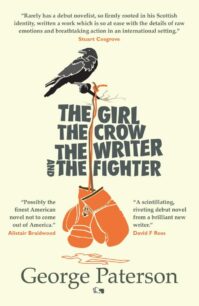 The Girl, The Crow, The Writer And
The Fighter
George Paterson
£16.99
into books
A collection of letters takes both the reader and main protagonist
on a visceral trip of murder and duplicity to all corners of the globe.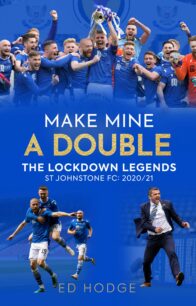 Make Mine A Double: The Lockdown Legends St Johnstone
Ed Hodge
£12.99
Birlinn general
Discover the story of "lockdown legends" St Johnstone, the team that achieve a historic double cup season in 2020-21.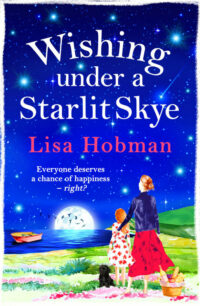 Wishing Under
A Starlit Skye
Lisa Hobman
£1.99
Boldwood books ltd
Join single parent Caitlin as she searches for love through disastrous singles events in this amusing and uplifting romance, set against the idyllic backdrop of the Isle of Skye.
Subscribe to The Scots Magazine for more book reviews and all the latest author interviews CLICK HERE