Scottish Bookshelf – Latest Releases From June
---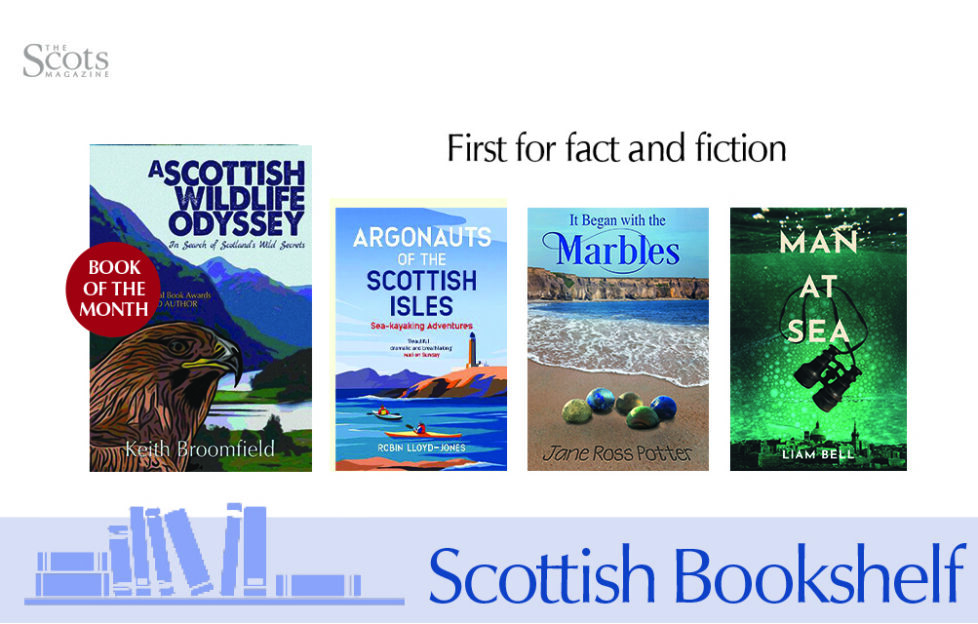 Enjoy our pick of June book releases. First for fact and fiction…
This is a brief selection of reviews taken from our June issue.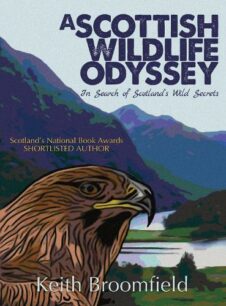 A Scottish Wildlife Odyssey
Keith Broomfield
£9.99
Tippermuir Books
Join Scotland's National Book Awards-shortlisted author Keith on a five-month journey of discovery through Scotland as he seeks out the country's most elusive and fascinating wildlife, illustrated with charming sketches by Rob Hands.
The memoir of Keith's adventures in nature begins with the author snorkelling beneath crystal clear waters near Waternish, Skye, immediately giving the reader a unique and unusual perspective of a familiar landscape.
This theme continues throughout, as Keith invites us
to take a closer look at the seemingly commonplace to
"find it hitched to everything else in the Universe," as fellow naturist John Muir once said more than 100 years before.
Each chapter has its own
tale in a different Scottish location, encountering a different species – from the cunning of urban foxes in Edinburgh to silver-gilded sand eels in Sutherland.
Keith's passion for the natural world around him is engaging, and his descriptions of each location are sprinkled with amusing anecdotes from more memorable encounters – being vomited on by an
irritated fulmar sticks out
in the mind.
His lyrical style makes this the ideal coffee-table book – the reader can pick it up, begin reading at random and immediately become immersed in the narrative for a quick escape to the quiet countryside, away from the mundane aspects of day-to-day life.
This is Keith's second wildlife book, and his first If Rivers Could Sing, charted the course of the River Devon near his home in the Ochils over the course of a year.
It was this debut offering
that was shortlisted for
Scotland's National Book Award, showing the literary prowess of the nature columnist and blogger, who is really coming into his
own – as this second book demonstrates.
Katrina Patrick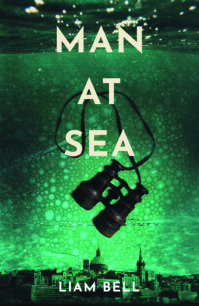 Man At Sea
Liam Bell
£9.99
Fly on the Wall Press
New historical novel from the Stirling-based author focuses on a family living in 1980s Malta as it seeks independence. The turmoil opens old wounds from the Second World War and raises questions about the family's past.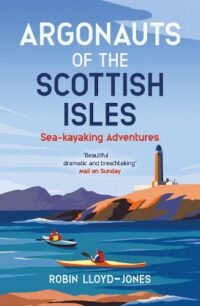 Argonauts of the Scottish Isles
Robin Lloyd-Jones
£9.99
Birlinn
The author takes a trip down memory lane, recalling kayaking expeditions through the scenery of the Treshnish Isles, Inner Hebrides, Shetland and more – all described in vivid and lyrical prose.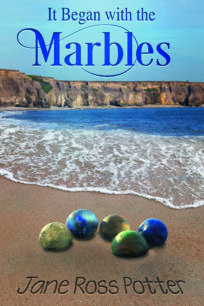 It Began With The Marbles
Jane Ross Potter
£15.94
Goose River Press
Senior police officer Helen Griffen's moves from her beat in Edinburgh to a quiet seaside town in Scotland's north east, where a missing person case links back to hidden war crimes.
This is an excerpt from our July issue! Subscribe to The Scots Magazine for more book reviews and all the latest author interviews CLICK HERE