Scottish Bookshelf – Books By Scottish LGBTQ Authors
---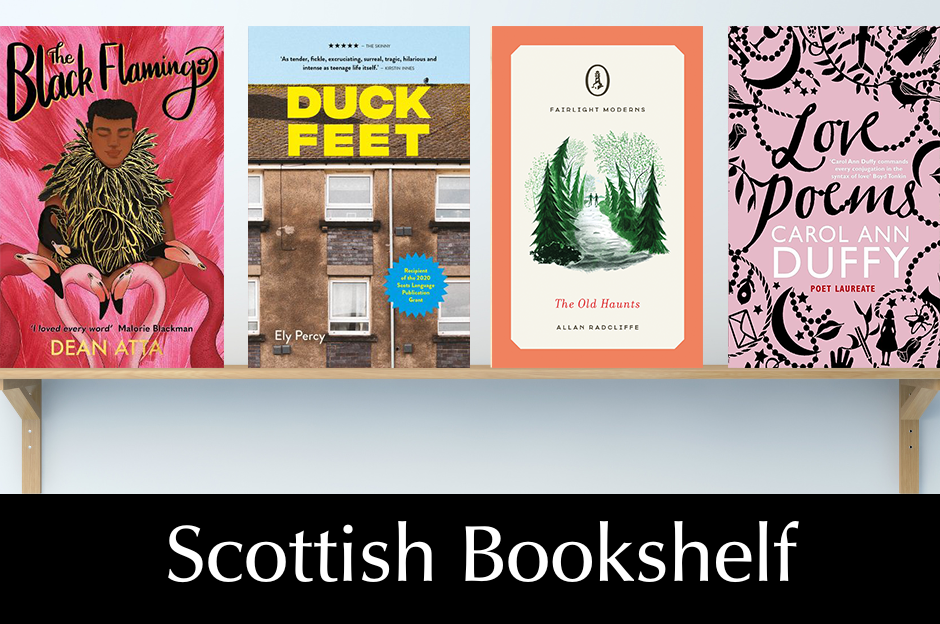 Enjoy our brief list of some of the best books penned by Scottish LGBTQ authors to celebrate this Pride month…
It's Pride month, and to support Scotland's queer community we have pulled together some of our favourite works of fictions by LGBTQ authors.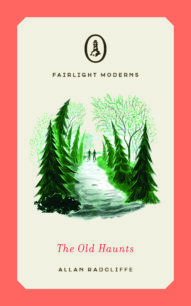 The Old Haunts
Allan Radcliffe
Fairlight Moderns
£7.99 (PRE-ORDER)
Allan Radcliffe is an award-winning Scottish author and arts journalist, whose debut novel, The Old Haunts, tells the story of recently bereaved art teacher, Jamie. While grieving the loss of both his parents who die within months of each other, he is overwhelmed by an influx of memories from his working-class upbringing in Edinburgh. He quickly becomes aware of how profoundly his sexuality reads between the lines of his formative years and influences his grief process.
On the surface, The Old Haunts appears to be an ordinary story of loss. However, from the perspective of a gay man – a viewpoint largely unexplored by much of the literary world – nuances of everyday life pepper the pages, shedding new light on familiar themes such as family, identity, self-expression, love and loss.
This beautifully executed tale wanders the streets of Edinburgh in search of answers to forgotten questions. Through adult eyes, Jamie recounts the struggle of growing up without a lot of money, but realises he wasn't without a lot of love. His regret for not showing up sooner as his authentic self to his parents plagues every decision made up to the point of their death, now wishing more than anything that they had met his fiercely kind, loving and all round wonderful partner, Alex.
The pair retreat to a rural steading in the heart of Scotland to alleviate the pressures of everyday life so that Jamie can fully come to terms with everything. Grief is complex and often amplifies feelings of loss in other areas of life. Jamie is not only grieving the loss of his parents, but also the loss of his own time and youth to concerns about his sexuality, along with a lack confidence to fully pursue his dreams of being a portrait artist. This added layer of loss makes the story all the more tender.
The Old Haunts is equally heart-warming and sorrowful. Each and every sentence has been so elegantly penned by the author that he makes it look easy. Allan Radcliffe has a wonderful way of seeing and describing people, looking at them through a very soft lens focussed with compassion. It was a pleasure to read and a breath of fresh air in an ordinarily stuffy scene.
Hannah McLaren
Love Poems
Carol Ann Duffy
£9.99
Pan Macmillan
Whether writing of longing or adultery, seduction or simple homely acts of love, Carol Ann Duffy brings to her readers the truth of each experience. Her poetry speaks of tangled, heated passion; of erotic love; fierce and hungry love; unrequited love; and of the end of love.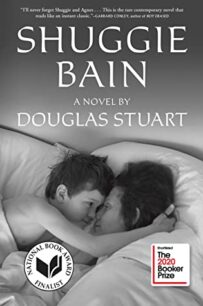 Shuggie Bain
Douglas Stuart
£14.99
Picador
Hugh "Shuggie" Bain is a sweet and lonely boy who spends his 1980s childhood in run-down public housing in Glasgow. His mother, Agnes, turns to alcohol and quickly becomes a burden on her children. Shuggie's older siblings distance themselves from their mother, abandoning Shuggie to care for her. Shuggie is meanwhile struggling to somehow become the "normal" boy he desperately longs to be, but everyone has realised that he is "no right," a boy with a secret that all but him can see. Agnes is supportive of her son, but her addiction has the power to eclipse everyone close to her.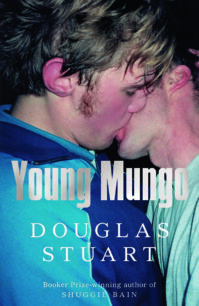 Young Mungo
Douglas Stuart
£16.99
Pan Macmillan
Another breath-taking novel by the Booker Prize Award-winning author of Shuggie Bain. This novel follows the story of two young men on either side of sectarian Glasgow as they develop feelings for each other. A stunning novel of identity, sexuality and love.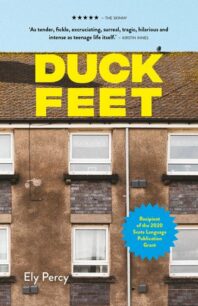 Duck Feet
Ely Percy
£9.99
Monstrous Regiment
Award-winning trans author Ely Percy's lauded novel, Duck Feet, follows the story of twelve-year-old Kirsty Campbell and is written entirely in Scots. Kirsty used to like school – that is until she started first year at Renfrew High. Set in the mid-noughties and narrated in a Renfrewshire dialect, Duck Feet is an episodic novel comprised of 65 linked short stories, all following the lives of working-class school-girl Kirsty and her pals as they traverse from first to sixth year of high school. Duck Feet uses humour to deal with hard-hitting issues such as drugs and bullying as well as first love, sexuality, teenage pregnancy, and the pressure to succeed socially and academically.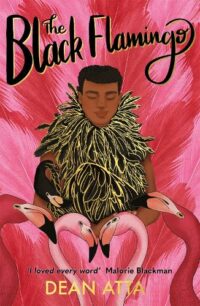 The Black Flamingo
Dean Atta
£7.99
Hachette Children's Group
Author Dean Atta is based in Glasgow, and is Co-director of the Scottish BAME Writers Network. The Black Flamingo was shortlisted for the Waterstones Children's Book Prize 2021. This story is not about being ready, it's not even about being fierce, or fearless, it's about being free. Michael waits in the stage wings, wearing a pink wig, pink fluffy coat and black heels. One more step will see him illuminated by spotlight. He has been on a journey of bravery to get here, and he is almost ready to show himself to the world in bold colours.
Subscribe to The Scots Magazine for more book reviews and all the latest author interviews CLICK HERE