Scottish Bookshelf – Latest Releases From March
---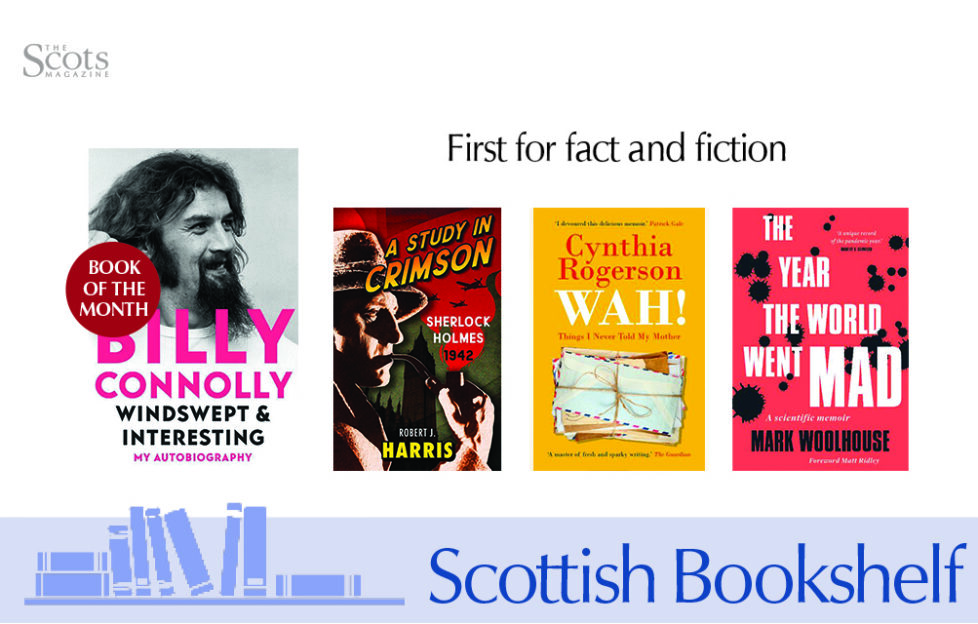 Enjoy our pick of March book releases. First for fact and fiction…
The is a brief selection of reviews taken from our March issue.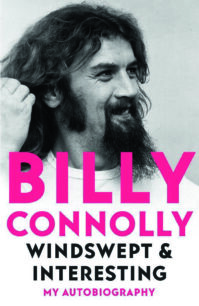 Windswept And Interesting
Billy Connolly
£25 Hardback
Hodder & Stoughton
There was a time the genre "Misery Lit" soared to prominence, a necessary outing as long-repressed stories of unspeakable domestic abuse and cruelty began to see the light.
Billy Connolly's enlightening, entertaining autobiography doesn't quite fit into this category, but the tales he tells of the active and passive cruelty he endured as a child do make you gasp.
His style of writing, much like his stage performances, sees stories come tumbling out
fully-formed, almost unscripted and mostly unvarnished. He often makes the point of how his stage shows were never scripted, how he would step out before his audiences and the show would just spring out of him. Of course, his live performances have now ceased, after his Parkinson's diagnosis in 2013.
The title comes from friend and folk singer Archie Fisher's description of Billy's appearance. It also, quite aptly, describes his life. Colourful, charismatic and battered by circumstance.
While the structure is conventional, from his early beginnings and to the present day, Connolly's voice takes you where you didn't expect to go. The horrible abuse he suffered as a child is described matter-of-factly. The boy whose mother ran off when he was wee, who was left in the care of two aunts.
The cruelty, physical attacks, sexual abuse and humiliation he suffered by his family's hands.
But really, this is a book written with love. Love for the Glasgow he grew up in, love of music, his friends, his family and an irrepressible love of life.
There's plenty for music lovers, including his time with Tam Harvey and Gerry Rafferty as The Humblebums, and tales from gigs around Scotland.
It's a funny and illuminating, story of a man who danced to his own drum, and who, no matter what life has thrown at him, still knows how to laugh about it. Not that he says that, but it's easy to work out for yourself.
Gillian Lord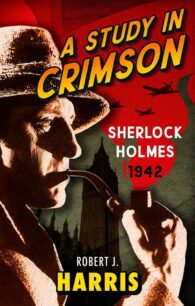 A Study In Crimson
Robert J Harris
£8.99
Birlinn general
A killer by the name of Crimson Jack is stalking the streets of Scots author Robert J Harris' wartime London, mimicking Jack the Ripper killings. In desperation Scotland Yard turn to Sherlock Holmes who can surely catch the killer before the death toll increases.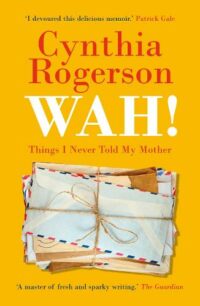 WAH!
Cynthia Rogerson
£9.99
Sandstone press
Travelling between her home in Scotland and California, as she spends time at her dying mother's bedside Cynthia recalls the adventures of her youth: living in a squat, train-hopping, hitchhiking and all the other things she never told her mother.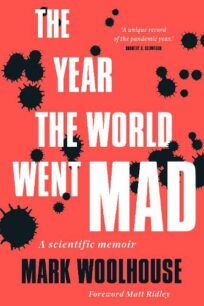 The Year The World Went Mad
Mark Woolhouse
£16.99
Sandstone press
Leading Scottish epidemiologist Mark Woolhouse shares his remarkable experience of the pandemic. He foresaw the spread of the virus from Wuhan and begged the government to act.
Subscribe to The Scots Magazine for more book reviews and all the latest author interviews CLICK HERE