Get Ready For The GWCT Scottish Game Fair 2020
---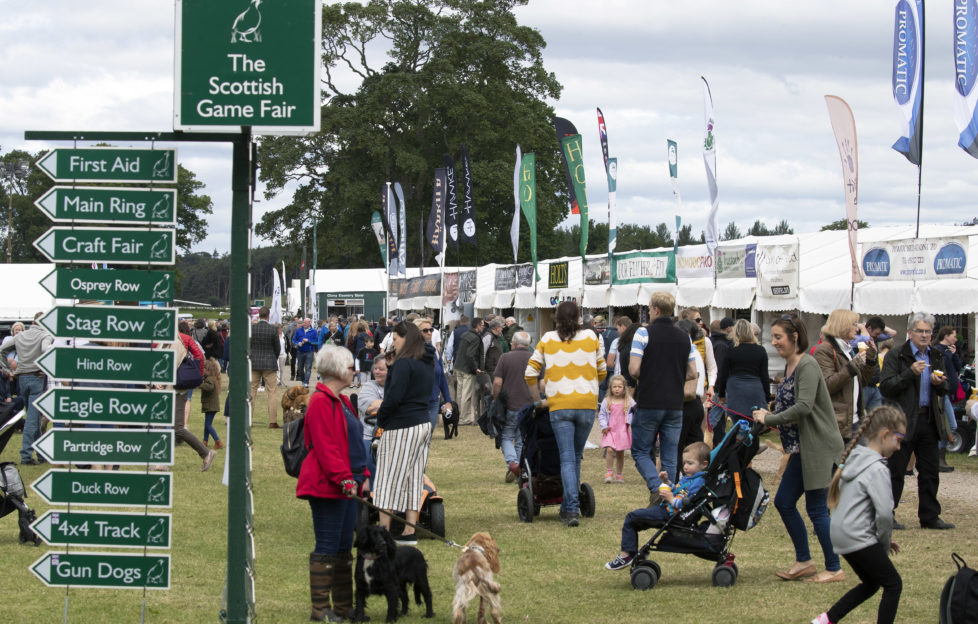 SGWCT Game Fair, 2019 held in the parklands at Scone Palace Picture by Graeme Hart. Copyright Perthshire Picture Agency Tel: 01738 623350 Mobile: 07990 594431
Box office now open for the annual GWCT Scottish Game Fair at Scone Palace!
This event has been postponed
Organised by the Game & Wildlife Conservation Trust (GWCT) the 32nd annual Scottish Game Fair will be held across July 3 – 5, 2020.
Celebrate conservation and the countryside at the three-day event, which raises funds for GWCT's vital conservation work. Taking place in the stunning grounds of Scone Palace, the fair promises fun for all the family.
A revamped programme includes interactive events where visitors can try their hand at a plethora of country sports activities. Coaching and competitions will be available, including the popular Junior Macnab Challenge for youngsters.
Don't miss the free Estate Challenge, where teams can enter to prove their mettle in a variety of country pursuits.
Visitors can also sample local produce in the popular Food Theatre, while the retail rows will be packed with quality traders.
The Game Fair is a highlight on the country sports calendar, attracting visitors from all across the country. Last year's event attracted more than 32,000 visitors, and organisers expect the same – if not more – in 2020.
Bruce Russell, Director (Scotland) of the Game and Wildlife Conservation Trust, is looking forward to this year's event.
"What an incredible year 2019 was for the GWCT Scottish Game Fair with wonderful benefits for the charity.
"This year's event looks set to build on the success of 2019. It offers a packed programme for the whole family to enjoy."
Day tickets and weekend passes are now available, so click here to get yours and to find out more about the fair's events.