Search For Long-lost Penpals
---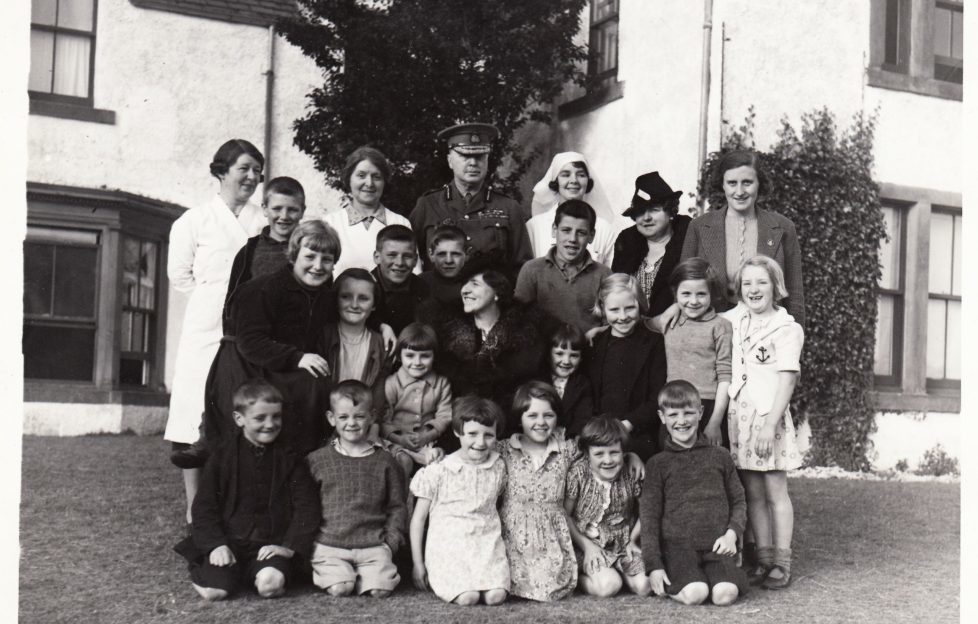 From Blair Castle archives. Copyright free.
A 70-year-old mystery letter, believed to be the correspondence between two wartime evacuees, has been found in Blair Castle.
During their winter conservation works the Blair Castle team discovered a very old letter stowed away behind a radiator in the Castle's grand ballroom…
The letter, dated November 9, 1945 is from a boy called Archie, to Bill – his friend (or possibly relative) who was staying in Blair Castle. Both are believed to be evacuees sent to the safety of the countryside during World War II.
Found along with a collection of keepsakes including dominoes, cigarette cards and a dice game, the letter is headed "Boturich Castle, Balloch, Dunbartonshire", which is where Archie is believed to have been staying.
The Blair Castle team want to locate the two friends, who may now be in their 80s.
Stuart Letford, Marketing & Communications Officer at Blair Castle, is keen to find Archie and Bill to reunite them with their long lost letter.
"It is incredible to think that Archie's letter to Bill has been lying hidden for such a long, long time in one of the castle's 30 rooms," he said, "and it would be fascinating to hear more about their story and their memories of being evacuated during the war."
The Castle's archive team have done a bit of digging, and discovered a photograph of the 8th Duke of Atholl with evacuees who stayed in the area during WWII. Unfortunately the children's names have not been recorded, but the team hope that the photograph will trigger a memory for someone and help unravel the story of Bill and Archie.
If you know anyone who was evacuated to Blair Castle or Botrurich Castle during WWII, or if you recognise anyone in the picture do get in touch with the team at Blair Castle on 01796 481411 or via email on office@blair-castle.co.uk.