Mackintosh 150 Trail Home
---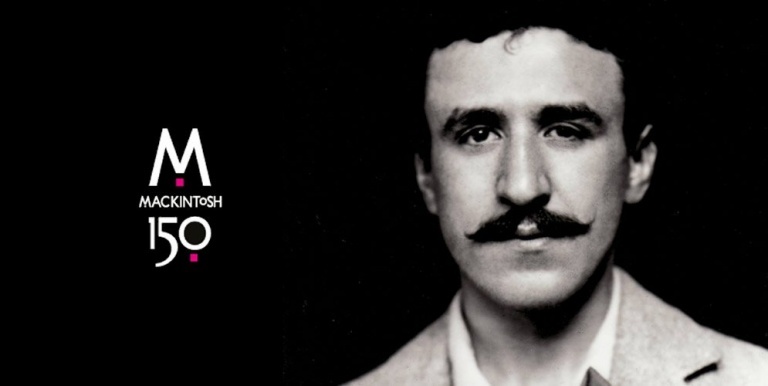 Celebrating one of the first pioneers
of Art Nouveau in the UK
This year would have seen Charles Rennie Mackintosh's 150th birthday, and the campaign Mackintosh 150 proudly celebrates Scotland's famous designer.
It was devastating to see a fire leave one of Mackintosh's masterpieces, Glasgow School of Art, in ruins. There are currently no plans of a redevelopment after the second major fire in just over four years.
Luckily, Scotland boasts many of Mackintosh's famous masterpieces, and here are some of the best – all within reach of Glasgow.
Click the links on the top right to view.
New Mackintosh Gallery – Coming Soon!
The soon to be open art gallery will feature the Oak Room, originally from Miss Cranston Ingram's Tearoom in Glasgow.
Salvaged piece-by-piece before a hotel redevelopment in the 1970s, the room will act as centrepiece in the new building.
The V&A will soon open in September and will feature stunning Mackintosh architecture at its heart.
The new V&A's contemporary style will dovetail well with Mackintosh's style.
Click here to view the plans and salvaged panels