Kelvingrove Art Gallery & Museum
---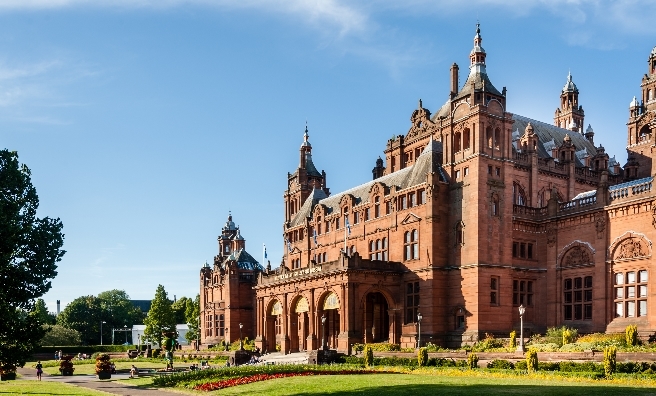 Kelvingrove Museum, Glasgow. Pic: Shutterstock
The largest Mackintosh collection in the world
The historic Kelvingrove Art Gallery & Museum showcases some of Mackintosh's most famous art, furnishings and architecture. His work appears alongside other influential artists including Salvador Dali, and the Dutch Masters.
The museum has currently expanded its Mackintosh exhibition to celebrate Mackintosh's 150th birthday, too. The improved exhibition presents work in a Glaswegian context, considering how it contributed to creating the Glasgow style.
Never-before-seen works 
A number of the works that will be on display have never been seen by the public before. The 250 item-strong exhibition will include collections on display for the first time in 30 years.
Stained glass, ceramics, mosaic, metalwork, furniture, books, interiors and architecture will all feature. The vast collection of objects will make it the most comprehensive collection of his works the world over.
Kelvingrove have also borrowed from private and public collections including The Hunterian and The Glasgow School of Art.
To find out more on Mackintosh's exhibition at the Kelvingrove click here