Ben Oss and Beinn Dubhchraig
---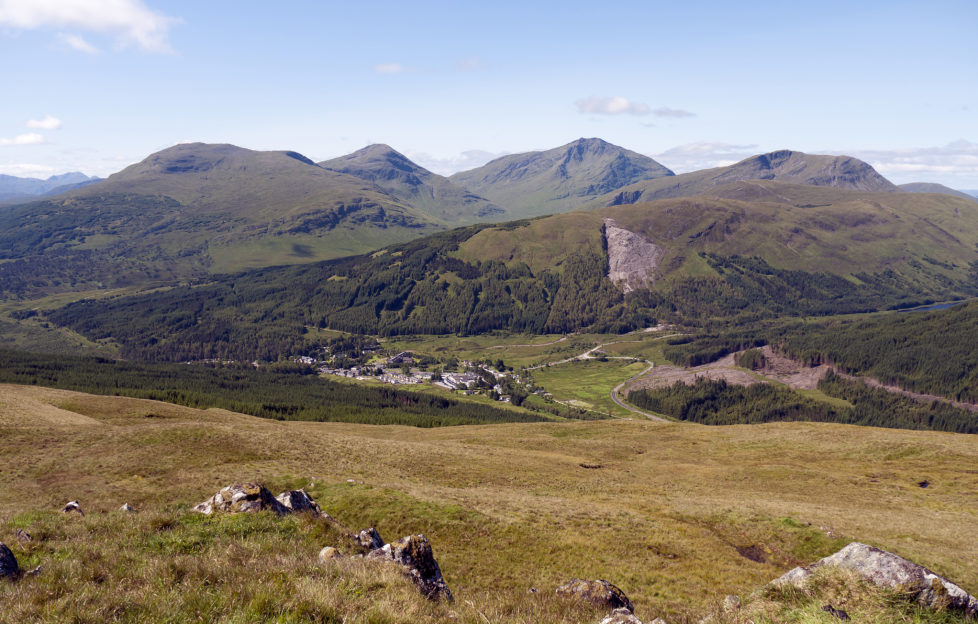 Pic credit: Shutterstock
Beinn Dubhchraig and Ben Oss give glorious views of the striking Ben Lui
The Munros Beinn Dubhchraig and Ben Oss lie to the south west of Tyndrum. They're usually approached from the Dalrigh car park to the east, off the A82. Another way to bag them is by walking them with Ben Lui and Beinn a'Chleibh, though this makes for a very long day.
Those without a car can get the train to Lower Tyndrum, only about one and a half miles from the Dalrigh car park.
Walkers should expect a boggy stretch early on. This culminates in a river crossing, so save this walk for a dry period or preferably a drought.
After this initial battle, the going gets easier. Views of parent peak Ben Lui, a gold mine and the surrounding area are well worth the climb.
The whole Ben Oss and Beinn Dubhchraig walk comes in at around 22 km (14 miles), so it is a long though not impossible day.
Trains arrive at 7:26am or 10:23am, and leave at 7:15pm or 9:39pm from Tyndrum Lower. The Caledonian Sleeper also gets in at 8:12am. A window of 11 or 12 hours should give enough time for most walkers to bag the two with good breaks!
The station is on the Oban section of the West Highland line. It is most easily accessed from Glasgow. Most journeys take just under two hours.