Eight Munros By Train
---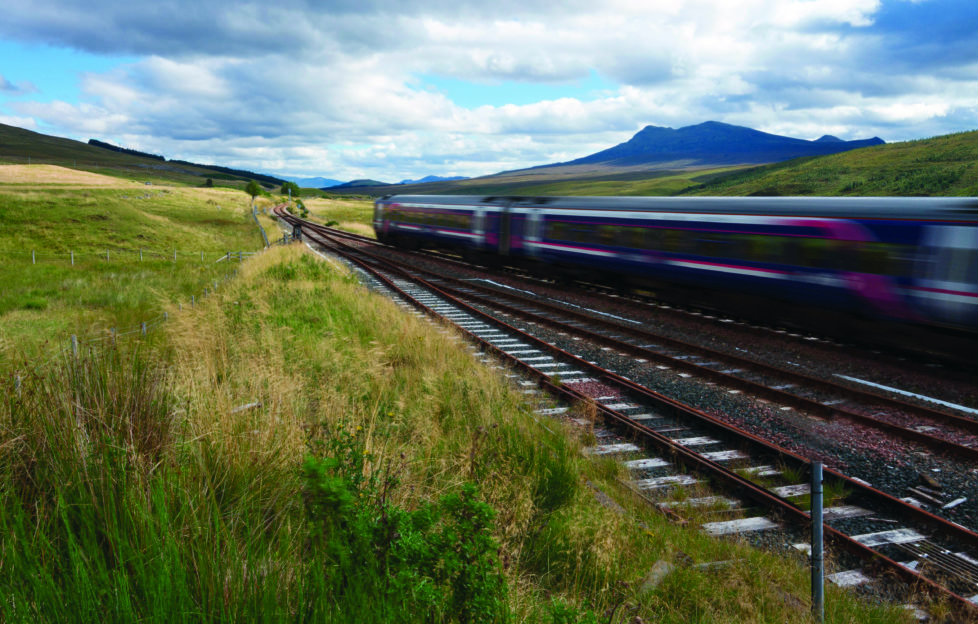 Take to the rails for a day in the hills
The Corrour Munros are famously known as the only Munros that require a journey by train to reach.
Although that's not quite true, rail is by far the easiest way to reach Sgor Gaibhrem, Carn Dearg and Beinn na Lap, three of Scotland's 282 Munros, hills over 914m (3000ft).
They lie at the heart of the Corrour Estate, where the UK's highest mainline train station delivers you right to the start point of the three mountain routes. The station and surrounding area also happen to be a famous Scottish filming location – head to our Corrour page to find out more. Without railway access, these mountains would require a lengthy trek from the nearest public road of some four hours – and back again.
Scots Magazine editor Robert finished his first Munro round on Beinn na Lap in 2017. He said, "I had saved this Munro for last because although it is remote it's easily accessible by rail. Travelling by train made the day seem much more of an adventure – especially when it incorporates the magnificent West Highland Line."
Let the train take the strain
While most Munro-baggers choose to drive to reach Scotland's Munros, travelling by train is less tiring, especially on the return journey, and is better for the environment. It also allows for better appreciation of the glorious Scottish landscape and is a prime opportunity for deer-spotting.
From Scotland's central belt there are two main train lines to the Highlands. As well as the West Highland Line, there is the Highland Main Line, running north via Perth to Inverness. See www.nationalrail.co.uk or www.thetrainline.com for train times and more.
Click the article links at the top right to access our top Munros by train