Opera Highlights 2019 – Curtain Call
---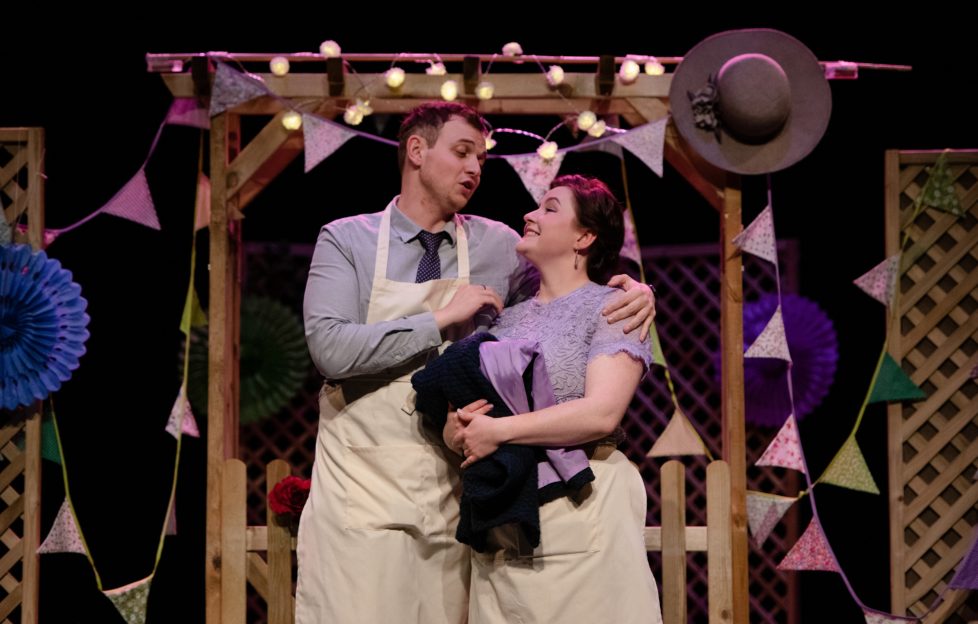 Scottish Opera 2019 Autumn Highlights - © Julie Broadfoot - www.juliebee.co.uk
Scottish Opera Tenor, Alex Bevan, continues our Opera Highlights 2019 blog series with a behind-the-scenes look at this year's production as they approach curtain call
As a musician, it is not often that my writing skills are required, let alone requested. Therefore, I was a little surprised and indeed nervous about having to write a blog post about our ongoing Opera Highlights tour. In fact, a large part of me finds writing under scrutiny far more pressurised than standing in front of a panel and singing an aria. I hope, given that information, you won't judge me as either a lacklustre wordsmith or an over-confident singer.
At the time of writing this, we've been on tour for approximately 21 hours. Rather than writing about the intricacies of tour life, which I am yet to properly experience, I'll try to focus on the rehearsal process and how we managed to arrive where we are now. In my case, a lovely little hotel room in Stonehaven overlooking the sea.
The nature of the Highlights tour is simple: a selection of opera's best bits developed into a show and then toured around some of Scotland's more remote and beautiful places. A collection of various scenes from various operas some better known and others more unfamiliar (even to us singers), all woven together for an evening of (hopefully) enjoyable entertainment.
We started rehearsals for the tour on 19 August, giving us four weeks before opening night. The first week consisted of music rehearsals and this was the first time I met the majority of people with whom I would be spending the coming months. Fortunately, I already knew our baritone, Mark Nathan, as we were once flatmates and Charlie Drummond (soprano) and Martha Jones (mezzo soprano) both turned out to be delightful people and very easy to be with. The tour already began to seem less daunting.
Music rehearsals are normally a relatively relaxed affair, providing you've learnt the music to a reasonable standard. We soon realised we were all at roughly the same point of preparation despite the fact I had somehow completely missed an aria. After many assurances from the pianist and Music Director extraordinaire Ian Shaw that I was not going to be fired, we pressed on to production rehearsals.
While the format of the show has always been the same with four singers and a piano, no two productions are ever alike and we had little idea what we should be expecting. Our director Roxana Haines had been thinking about exactly what she wanted for this project since March. She had put together a beautiful set and devised a clever narrative to tie together the arias, duets and quartets we were going to sing. While Roxana did the majority of the story planning, Charlie, Mark, Martha and I all helped to fine-tune the story so that our characters became more relatable and the plot really came together.
Once we had gone through every scene and had a complete show, it was a case of repetition, repetition, reiteration until we had a finished product. I know we're all really pleased at what we've collectively come up with and hope to be able to share it with as many people as possible on tour. With two shows under our belts in Motherwell and Stirling, and Stonehaven ahead of us tonight, we're excited for the next four weeks on the road!
For more information on this year's Opera Highlights
click here>>
And to purchase tickets visit www.scottishopera.org.uk