Opera Highlights 2019 – Life On The Road
---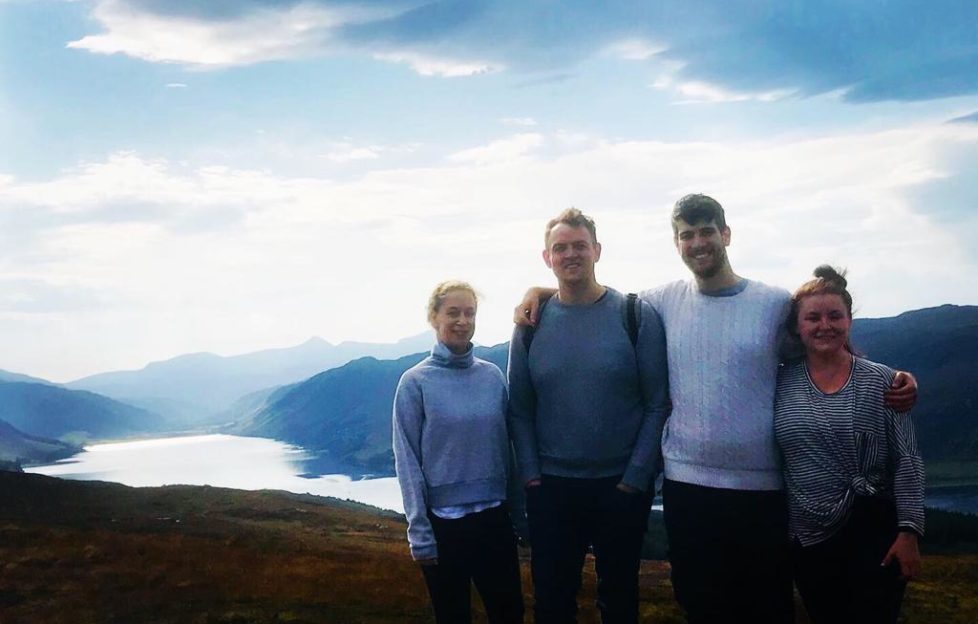 Scottish Opera baritone, Mark Nathan, continues our Opera Highlights 2019 blog series with a behind-the-scenes look at life on the road as an opera singer
WHEN performers think of going on tour, their minds often fill instantly with dread. Being away from home for weeks at a time and spending all day every day with eight strangers can be a daunting prospect.
Well, one week into our Opera Highlights tour, and I am pleased to report that these fears could not be further from my mind. I have found myself travelling around some of the most beautiful parts of Scotland with some of the most wonderful people I have ever been lucky enough to work with. What a life!
The first leg of the tour kicked off with opening night at Motherwell Theatre. The premiere of any new show, especially a devised one, is always an exciting and intimidating affair. Transferring a piece of theatre from the safe and non-judgemental confines of the rehearsal room, to an auditorium where it will be scrutinised and hopefully enjoyed, can feel like the removal of a life jacket. However, surrounded by amazingly supportive and frighteningly talented colleagues, and bolstered by a large and enthusiastic audience, the first show was a great success.
Our second performance at Albert Halls, Stirling marked the end of our commuting from Glasgow and the beginning of our stint on the road. We set off toward Stonehaven in our bus, which can only be described in terms of sheer luxury. Not only does it comfortably accommodate the full cast and most of the crew along with their luggage – but also the entire set for the show. We have two television screens, a table, mood lighting, WiFi, a small compartment that is definitely not used for storing bottles of wine… The list goes on.
The bus is host to a variety of activities, a firm favourite of which has become "Metaphysical I Spy", which is like traditional I Spy, but played with abstract concepts rather than objects. Yeah, I don't really get it either. Apart from that, the boys spend a lot of time playing video games, whilst the girls listen to podcasts. I'm led to believe that they're hilarious.
We arrived in Stonehaven, and I began to understand why so many people had reacted with jealousy when they saw the list of places I would be visiting with Opera Highlights. It's a beautiful little seaside town, where the view out of your bedroom window looks like this:
After a stroll along the beach, during which my fellow cast mates attempted (unsuccessfully) to teach me to skim stones, it was soon time for performance number three. Stonehaven Town Hall was home to a wonderfully warm audience, including the proprietor of the hotel in which we were staying, who insisted on buying us all a drink afterwards. There are definite perks to this job.
On the way from Stonehaven to Inverness, we were fortunate enough to be taken on a tour of the Glenfarclas distillery, and then went on to our fourth performance in Tain – a lovely town, whose name is ripe for one of my favourite hobbies – the invention of terrible puns:
What did Robbie Williams say to Tain's border guard?
"Let me enter Tain, you!"
The next show was in the place from which I'm writing this blog – Ullapool. If you have never been to Ullapool, you have done yourself a grave disservice. It is another beautiful seaside town, set in absolutely breath-taking scenery. From time spent lounging on the beach to a stunning jaunt up a hill this morning, this is one of those times where I have to remind myself that I'm not on holiday. This really is, in fact, my job.
We're taking the ferry off to Stornoway tomorrow, and I cannot wait to discover what's in store there and beyond. This is one of the most wonderful experiences of my professional life so far, and I can't express how grateful I am to Scottish Opera for making it so. Onward with the adventure!
For more information on this year's Opera Highlights click here>>
And to purchase tickets visit www.scottishopera.org.uk