Opera Highlights – Life On Tour
---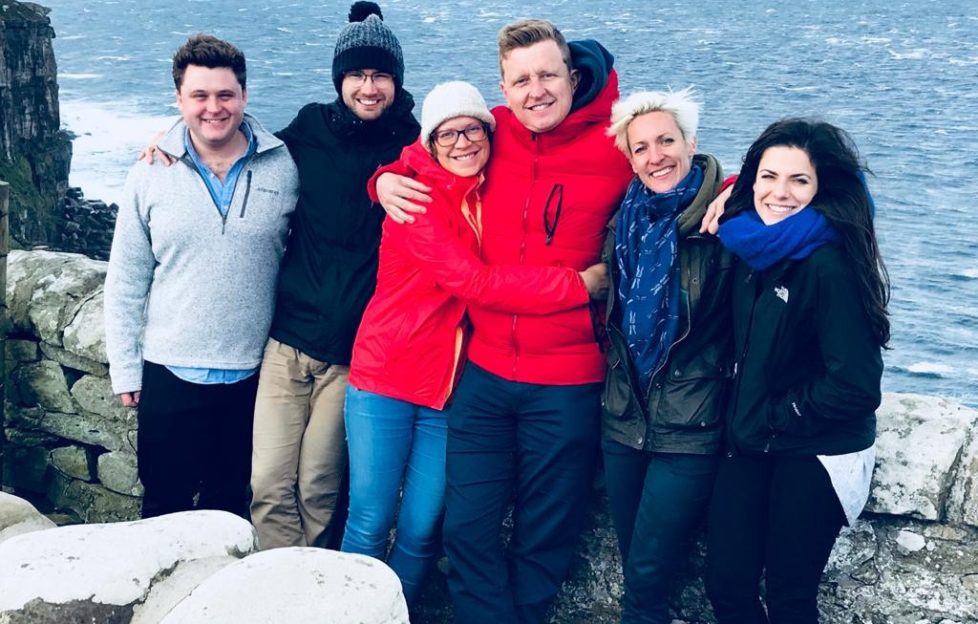 Soprano Sofia Troncoso gives an insight into backstage life on the Scottish Opera Opera Highlights tour 2018!
Any person in show business knows the following: the people you're with on tour make or break the tour. It's completely understandable, therefore, that each and every one of us on the 2018 Opera Highlights tour was slightly nervous at the idea of spending over two months in close proximity to complete strangers. Who are they? Will we get along? How will they act under the pressure of performing and touring? How will I for that matter?
Well, I am happy to say that on this tour, we got very lucky with a wonderful group of people! As I compose this, we have been together for five weeks – and we haven't stopped laughing.
We've had three weeks of rehearsals in Glasgow and two on tour around Scotland. So far we've been to Giffnock, Ayr and, via Inverness, we've performed in Drumnadrochit, Thurso, Wick and Forres. We travel in a nine-seater van (for between one to three hours at a time) so between shows and travel we are with each other quite a lot. Even so, we all love to get together to have a laugh over a meal.
Escaping The Spotlight
Often during the daytime we each go off individually to commune with nature – as one must in gorgeous Scotland. It could be a long run along the River Ness or the shores of Thurso – or a walk to see the Castle of Old Wick. Sometimes we stay in for some much-needed R&R, to learn music for our next project or audition, or do our taxes!
While we're apart we text each other funny pictures of our day's adventures, or podcast/ television show/ book suggestions. Things that remind us of an inside joke, a picture of a meal that looks particularly appetising! Then we eventually come back together for lunch or dinner.
Don't get me wrong, touring is hard work for everyone involved at Scottish Opera. We travel long hours, going from hotel to hotel and eating on the go. We have to adjust to brand-new venues in a matter of hours, perform the show and on top of that we all help with the 'get out'.
Not to mention all the work our small but mighty tech staff, marketing staff, amazing tour manager do, and the fires they put out along the way.
Show days can be long and the nights late. That's why it is so fortuitous that we have such a wonderful bunch of people working together on this project. It truly makes a difference when the process is so enjoyable and we've already been told by audience members that from where they're sitting, we seem to be having fun on stage and the truth is, we are! Both on and offstage.
To be in on the daily ins and outs of our tour, follow us on Instagram @scottishopera for covert pictures of colleagues who fell asleep on the van and backstage shenanigans!
Opera Highlights will be coming to a venue near you soon – click here to see the full date list, and more videos from the cast and crew.