Smartwool Merino Sport T-shirt – Review
---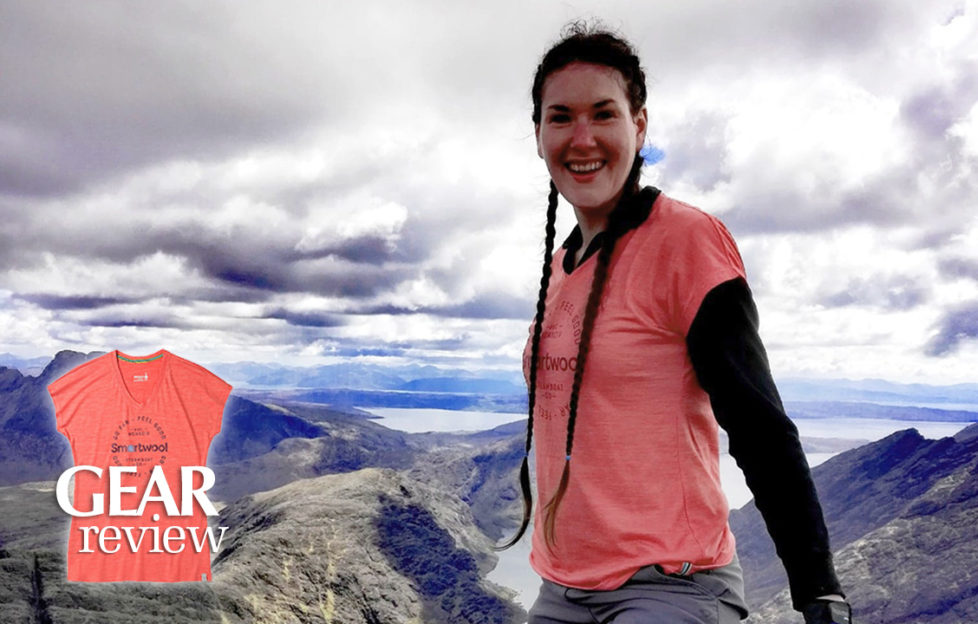 Brand: Smartwool
Price: £42
Star rating:

WHEN doing any outdoor activity, you pick the fabric of your base and outer layers carefully.
But a T-shirt's just a T-shirt, right? Wrong. Cotton T-shirts absorb sweat, but they don't wick it away. Nylon T-shirts are sweat-wicking, but they're not particularly anti-bacterial.
It took me longer than I'd like to admit to realise the importance of your T-shirt choice. There's nothing worse than working up a sweat on your hike, only to get a chill later on the summit when it hasn't wicked away properly.
Enter Smartwool's new Merino Sport 150 range. Merino – or indeed any wool –might seem an odd choice for a T-shirt, but the fabric here is a mixed blend, combining the sweat-wicking, temperature-regulating properties of Merino wool with the durability and quick-drying time of nylon.
"'Go Far, Feel Good' says the T-shirt slogan. I couldn't agree more."
The T is light, and it doesn't hold on to moisture or odour, which makes it perfect for longer days or for bivvying out. The off-shoulder seams stop rucksack straps rubbing, too.
I tested it first on a short day's hike near Glen Shee, in the perfect conditions for testing this kind of T. The air temp and wind chill were cold enough for near enough all the layers in my pack, and those layers need to breathe or moisture can get trapped. This Smartwool T kept me comfortable all day.
Satisfied with the day's test, I took it to Skye for a weekend clambering about on the Cuillin ridge. It stood up well to two days of tough scrambling, and was as fresh on the Sunday evening as it was on Friday morning!
"Go Far, Feel Good" says the T-shirt slogan. I couldn't agree more.
Favourite Feature
The top seams are deliberately placed just off the shoulder. This means you don't have to worry about friction here from heavy backpacks rubbing the seams onto your shoulders all day.
Least Favourite Feature
The light fabric is great for breathability, but it does make the T a little see-through! Ladies might want to go for a baselayer, too or make sure you've a light-coloured sports bra underneath.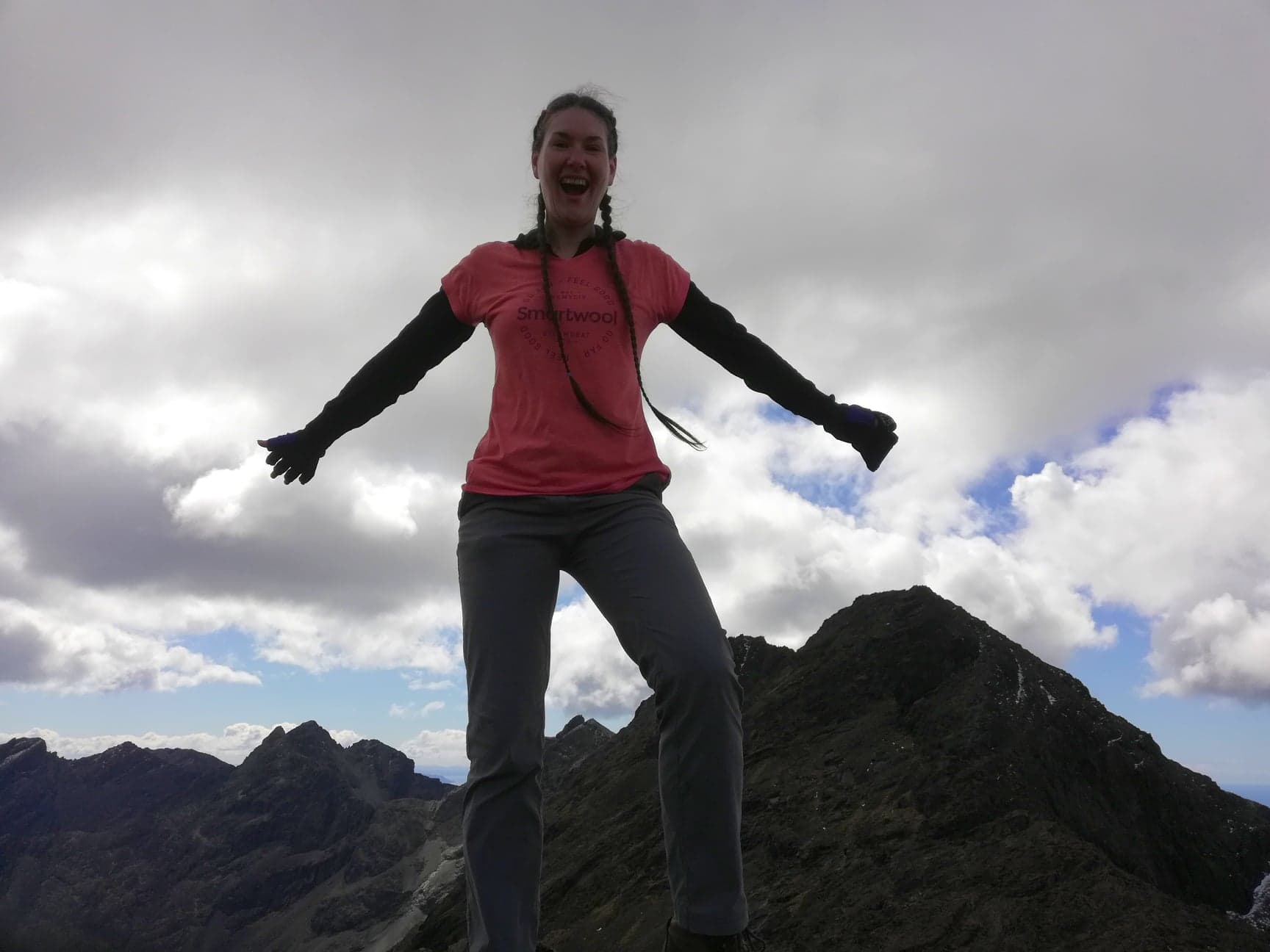 Purchase the Smartwool Sport T-shirt here…