An Ambitious SSA Open Exhibition
---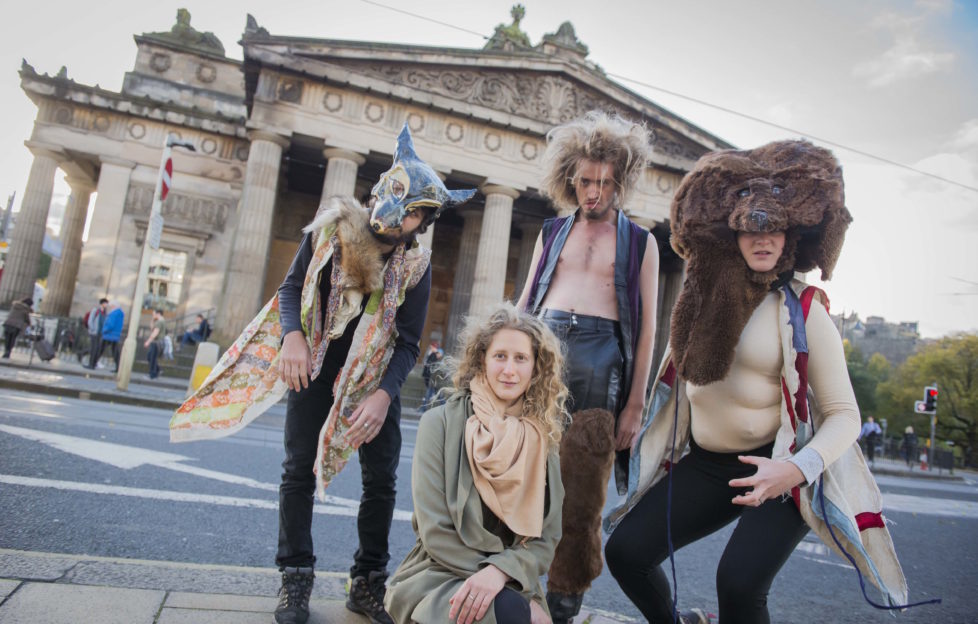 Picture Copyright Chris Watt Tel - 07887 554 193 info@chriswatt.com www.chriswatt.com
A wee blether with Gayle Nelson, President
of the Society of Scottish Artists on their
most ambitious exhibition yet
The 119th annual open exhibition of the Society of Scottish Artists (SSA) is now on at the Royal Scottish Academy Building, Edinburgh, so we caught up with Gayle Nelson to find out why this is one art installation you just cannae miss!
What makes the SSA Open Exhibition stand out?
The SSA is very reflective of what's current in contemporary art in Scotland because artists are working across such a broad range of formats. We put no restrictions of what people can do on the selection process so we'v got everything from 2D paintings to digital installations to a couple of performances this year as well which are very physical in nature. There is a lot of different, quite innovative kind of things going on.
Can you give us an example of this kind of innovation?
I'm excited about one of the invited artists that we are presenting, Bettina Hutschek, who is a German artist based in Malta. She's showing a film for which we are constructing a special room. Someone is designing that for us and it should be really interesting.  I saw a wee sneak preview of the film, more of it than I had seen previously and it does look very interesting.
Any favourite pieces on display?
I am really looking forward to seeing Diaspora by Juliana Capes. The SSA gives out an award every year for an artist, and last year we awarded it to Juliana who's been working Diaspora as a result. It's made out of umbrellas, and it looks like it's bursting through a wall so it's very visually arresting.
Can attendees buy any of the artwork?
All the pieces in our larger exhibition are for sale, to be picked up or delivered once the exhibition is over at the end of November. Another part of the exhibition is what we call the sit-and-take-away, because its a showcase of SSA members' work at affordable prices that can all be taken away there and then.
Quite a lot of people will come and be looking for the ideal Christmas gift and they can buy an original artwork and have it wrapped and taken away that day!
---
Visiting Info
The SSA Annual Exhibition is on at the Royal Scottish Academy Building, The Mound, Edinburgh, from October 31 until November 24.
Visit the dedicated website for more details on the artwork and how to buy them.