Steak Barn Showcase For Local Talent
---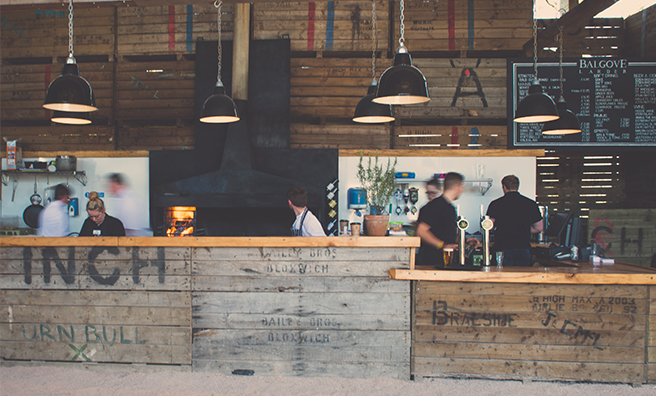 This weekend the Balgove Larder Steak Barn opens for the summer, with the most delicious Fife produce on offer.
For many in the Kingdom, summer truly begins when the smoke starts to rise from the barbecue in Balgove Larder's Steak Barn.
Opening this weekend for its fourth summer, the barn offers a newly extended menu and the chance to meet some of Fife's best artisan producers.
Stalls will spring up in the barn to showcase St Andrews Brewing Company, Mo's Cookie Dough and the Whisky Sauce Company amongst many others.
Visitors will get the chance to try the tasty delicacies on offer, and hear a little of the secrets involved in producing them.
Founder of Balgove Larder, Will Docker, is delighted to be opening the barn again for its fourth year, and aims to highlight the very best of food and drink that Scotland, and Fife in particular, has to offer.
"For us here at Balgove and for many of our customers, the opening of the Steak Barn heralds the start of summer and I can't wait to see the smoke start to rise from the barbeque again!"
For more information on what's on at Balgove Larder and The Steak Barn, click here.
---
Key Facts
The Steak Barn opens on 4 April for lunch and dinner until October.
April – May: Thursdays 5pm-8:30pm; Friday – Sunday 12pm-8:30pm
June – October: Wednesday – Sunday 12.00pm-8:30pm