Stranded on Shetland
---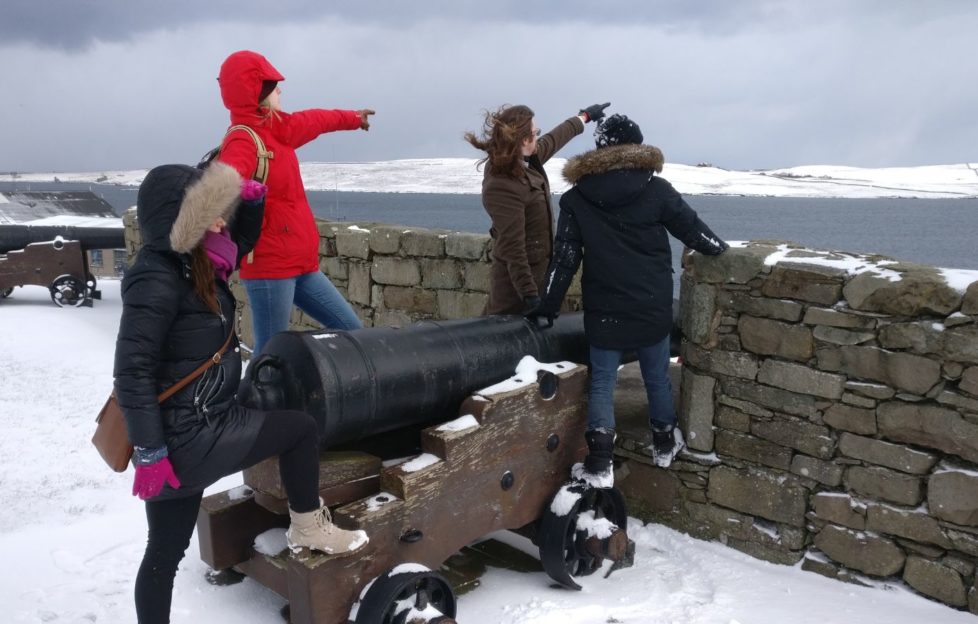 Baritone Benjamin Lewis nearly didn't make it back to join the Scottish Opera cast of Opera Highlights – and when he did, they nearly didn't make it off Shetland!
Well, last week had no shortage of interest!
After our delightful few days in Braemar we then proceeded on to Montrose. The audience was once again warm and welcoming, giving us plenty of people to sing to in their thoroughly lovely town hall.
It was on leaving Montrose that things got interesting…
Getting back to Glasgow on Sunday, I had to briefly abandon the group to skip down to London for a concert. That was when the weather reports started to come in.
The London concert proved enormous fun, but afterwards I received a phone call from my airline. I suddenly needed a 5am alarm the next morning to avoid the snow and have any chance of rejoining everybody in Shetland!
Fortune favoured both myself and Scottish Opera. A few delays – and gate changes later – I was safely in Sumburgh airport being picked up by our Tour Manager, Caroline 'Miracle-Maker' Campbell.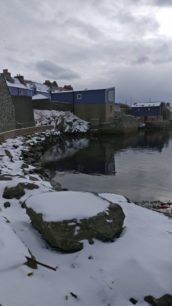 First impressions of Shetland were rather stunning. Sweeping vistas and dramatic coastline with a sky one could happily enjoy for days – which was rather handy, as it turned out.
On arrival at our accommodation I found possibly the best hotel room amenities I've ever encountered. The waves lapped under one window, and a sandy beach sat outside the other! Safe to say, our two days in Lerwick looked like they were going to be jolly pleasant.
The next day's performance was in the delightful Garrison Theatre, whose acoustics and sightlines were pretty much bang on for our show.
The show was warmly received, but this did not prevent the cold weather from doing exactly as expected – grounding all flights for the next day. Glasgow was buried under all the snow the clouds could muster.
The Show Must Go On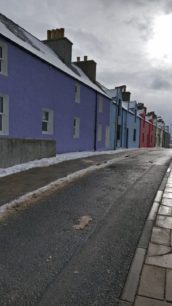 Through some extremely swift work from Caroline we were rebooked on the Friday night flight.
This gave us another night to spend in the hotel and the Thursday to spend exploring Lerwick.
Work never really stops for the glamorous opera singer or pianist, however. Our free time wasn't going to be entirely devoted to wandering the town – we had rehearsing to do!
A little detective work from the team resulted in the marvellously accommodating Mareel arts centre finding us a room. Both Thursday and Friday were spent in the homely embrace of the cafe (with board games), the cinema (with Oscar-winning films), and the practice room (with stress).
Such is the excellent design of the Mareel that even the lavatories have lovely views!
And so, lack of enough spare clothes and underwear aside, our week of interesting delays and reroute was really a surprisingly pleasant one!
The only sadness was our inability to make it back in time for our Castle Douglas performance. It's never fun to have to cancel, but I very much hope to see you on a future tour.
Click here for more backstage blogs from Scottish Opera's Opera Highlights tour,
and click here to see them in action!
---
More!
For tour information
and more backstage blogs from the cast and crew,

click here

!