Symphonic Spectacular En Route To Glasgow!
---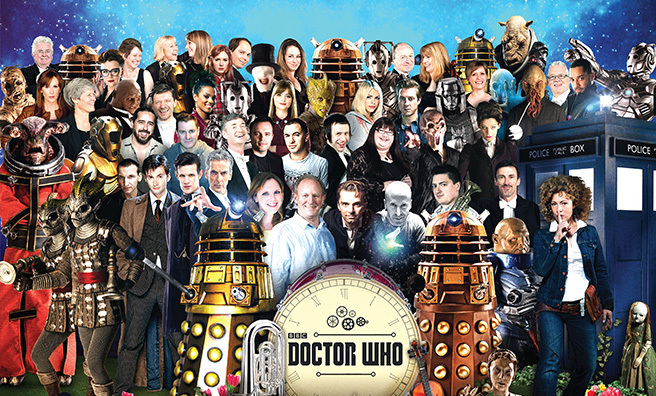 A Symphonic Spectacular of all things Doctor Who is making its first ever UK tour this month – and Glasgow's on the list.
Visiting six cities over the last week in May, the musical extravaganza will feature the show's captivating theme songs performed by the BBC National Orchestra of Wales.
The Spectacular premièred in Melbourne in 2012, but this is the first time it has been taken on a UK tour.
Peter Davison will present the six UK dates, accompanied by video sequences of the Doctors in action, plus live monsters including Daleks, Cybermen and a recent addition: the Silence.
A celebration of the music of Who for fans of the recent and classic series alike, the performance will look back at previous Doctors with themes from the eras of Sylvester McCoy (7) and David Tennant (10) – the last two Scottish Doctors before Peter Capaldi became the latest regeneration last year.
More recent episodes, the 50th anniversary and Matt Smith's final adventure, The Time of the Doctor, will also be remembered.
The Symphonic Spectacular comes to Glasgow on May 29.
For ticket information, click here.
---
UK Dates
London – May 23, 24
Cardiff – May 25
Birmingham – May 26
Leeds – May 27
Newcastle – May 28
Glasgow – May 29