The Story Of Whisky
---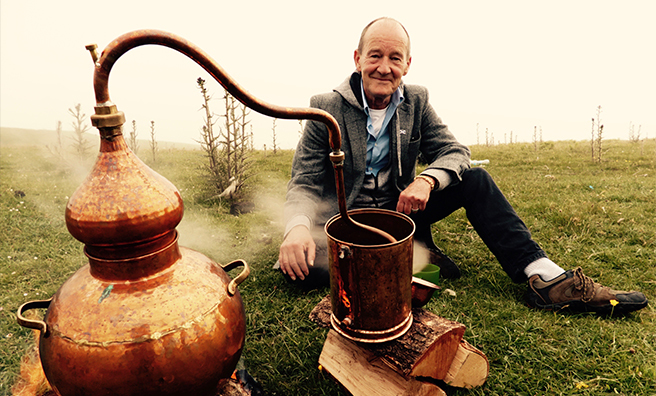 A new three-part TV series is taking an
in-depth look at Scotland's national drink
Steeped in the heritage and history of Scotland, Scotch whisky is also a hard-nosed, multi-billion-pound international industry.
This new BBC Scotland series, Scotch: The Story of Whisky, made by Move On Up TV, delves into the drink's history, the craft and science of distillation, and the rise in demand for the water of life.
Follow the story of the evolution of blends, which took the product around the world, alongside the marketing triumphs that put Scotch on the top rung of aspirational drinks, fuelling the lucrative world of whisky collecting and investing.
The Future of Scotch
It also looks at the current situation with multinational ownership of Scotch production and Scotland's position as principle nation of whisky coming under threat from pretenders to the throne elsewhere, from Japan, to Australia, Sweden …and even England.
How will Scotland's national drink stand up, too, to the emergence of a burgeoning and challenging craft spirits movement on the home front?
"Scotland's gift to the world"
Whisky-loving David Hayman, who is presenting the series says: "I went on a pilgrimage to find out why such a simple drink has come to mean so much.
From the makers to the marketeers and the chemists to the cocktail makers, and from the Highlands to Hobart in Tasmania, I found that Scotch is Scotland's gift to the world."
Catch the first episode of Scotch: The Story of Whisky
on Tuesday, October 11, at 9pm on BBC 2 Scotland.
---
In Episode One…
Hayman visits Springbank, in Campbeltown, to take a journey through the whisky-making process at a very traditional distillery.
Taking the story of Scotch whisky's dominance on the world stage through the emergence of blends, he also visits master blender Kirsteen Campbell, based in Glasgow's Drumchapel, and reviews the science behind the mystique of Scotch with Herriot-Watt distilling graduates, some of the next generation of makers.