Tilda Swinton
---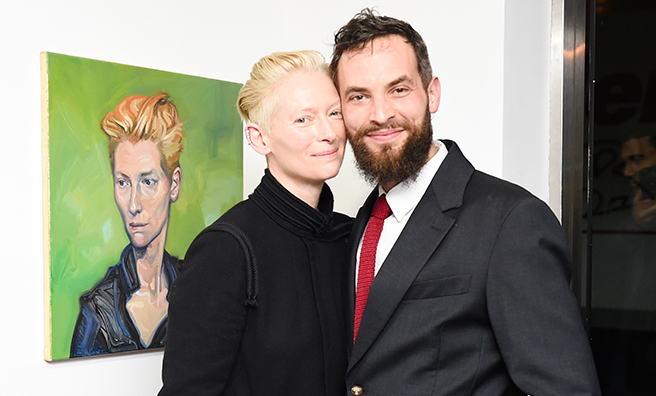 An excerpt from our December issue's interview with the Oscar-winning, convention-defying superstar
"I've actually done very few studio films, and when I do visit Hollywood, I feel like a tourist, and I prefer to keep it that way," says actress Tilda Swinton, coolly but defiantly.
"I like being able to wander in life, I like making it up as I go along, I cherish having a certain amount of artistic freedom and embracing the idea that I am living a creative and independent life.
She may have only starred in a handful of blockbusters, but they have made the 53-year-old Scot an icon – whether she likes it or not.
"Cinema is a language on its own in its purer sense and the less translated it in my view the better… I am really interested in silence," she explains thoughtfully.
Naturally, Swinton's idiosyncrasies reach beyond her artistic endeavours. In 1985 she met the much-older artist and playwright John Byrne, now the father of her 19-year-old twins – Honor and Xavier Swinton Byrne.
She is typically candid about her role as a mother, saying it has made her 'more disciplined and less lazy and irresponsible,' saying with a laugh: "I can't just take off and do anything I want to anymore which is a good and a bad thing, I suppose!"
Having attended West Heath boarding school in London, Swinton has often expressed dismay at the concept of boarding schools calling it 'Hell' and 'a very lonely and isolating environment,' going on to say –
"That's why I dislike films like Harry Potter which tend to romanticize such places. I think they are a very cruel setting in which to grow up and I don't feel children benefit from that type of education. Children need their parents and the love parents can provide."
https://www.youtube.com/watch?v=AiYimB5Jmuk