Tom Weir | Following The Prince Part 3
---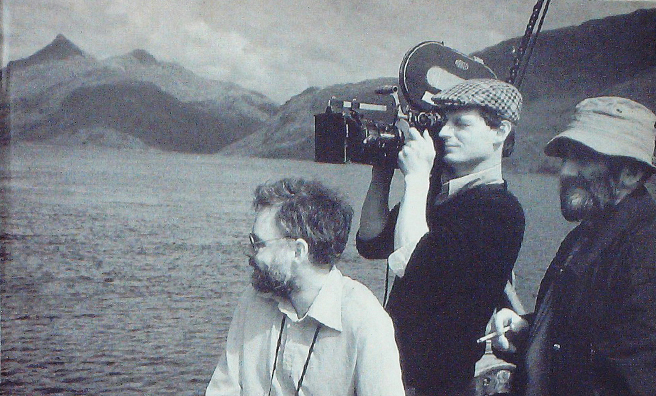 The aftermath of the Battle of Sheil, and implications for Bonnie Prince Charlie in his escape through Knoydart
By reason of that battle the great Mackenzie clan's lands and titles were forfeited and never restored, and even when a grandson raised the Seaforth Highlanders and became an Earl for his services to Britain, his title died with him.
As for Eilean Donan, built by Alexander II against the Norsemen, it remained a ruin until 1912 when it was restored over a period of 20 years by Lt.-Col. John MacRae Gilstrap at a cost of £ ¼ million.
It was a tribute to his forbears, "The Wild MacRaes" renowned as "Mackenzie's Shirts of Mail", hereditary keepers of Eilean Donan from 1520.
Inside the castle you can see a letter summoning the Chieftains to the raising of the clans at Glenfinnan, signed, "Charles P/R" (Pro-Rex, on behalf of the King). There is also a lock of the Prince's hair, taken from him when he was 16.
A Changed Man
Charlie is said to have been depressed and in poor spirits that hot day of 22nd July as he lay under the stone in Glen Shiel, while a foraging party went off to find food.
They returned with a salty store of cheese and butter and groaten meal which parched them with thirst until at sunset they could  descend to the river and drink their fill.
Luck was with the party though when they met up with a Glengarry lad who offered to guide them to Glen Moriston where he was seeking safety, since his father had been shot by redcoats the previous day.
It was through that fortunate meeting that the Prince's party were put in touch with the Seven Men of Glen Moriston after a night out near the top of Sgurr nan Conbhairean crouched against a rock while rain and mist soaked them.
These "Seven " were honest tacksmen who had sworn never to give up the fight against Whig Highlanders and Hanoverian soldiers, but to pursue a guerilla war so long as they had life and liberty.
Hidden In The Hills
Their most secret hide-out was Rory's Cave in Coire Dho where the Prince found himself " … as comfortably lodged as in a Royal palace, a roof over his head, with the finest purling steam that could be running by his bedside within the grotto."
While he was living well on mutton, beef, butter, cheese and whisky, the Seven Men became his Privy Council, his first since Culloden, dedicated to seeing him through his trials.
Of course, our next move had to be that cave in Coire Meadhoin (the middle corrie in Coire Dho) reached by following the River Doe and striking off at its middle tributary which would take us to the rocky corrie.
Luckily the farmers who run this 25,000 acre estate of Ceahnacroc are old friends, and the problem of logistics was solved when Martin Girvan drove us in his Land- Rover for as far as the private road went, then transferred us to his cross-country Snowtrack for the final two-hour climb.
What a wonderful day we had for the trip, a grey morning giving way to brilliant sunshine, with the ground dry enough to allow good progress.
---
More!
Read more from Tom!
We have an extensive archive of Tom Weir's great columns for The Scots Magazine, and we're slowly but surely getting them published digitally for new generations to enjoy.
To see the columns we have online so far, click here.