Two Fat Ladies And Old Pulteney Whisky Make A Great Pair!
---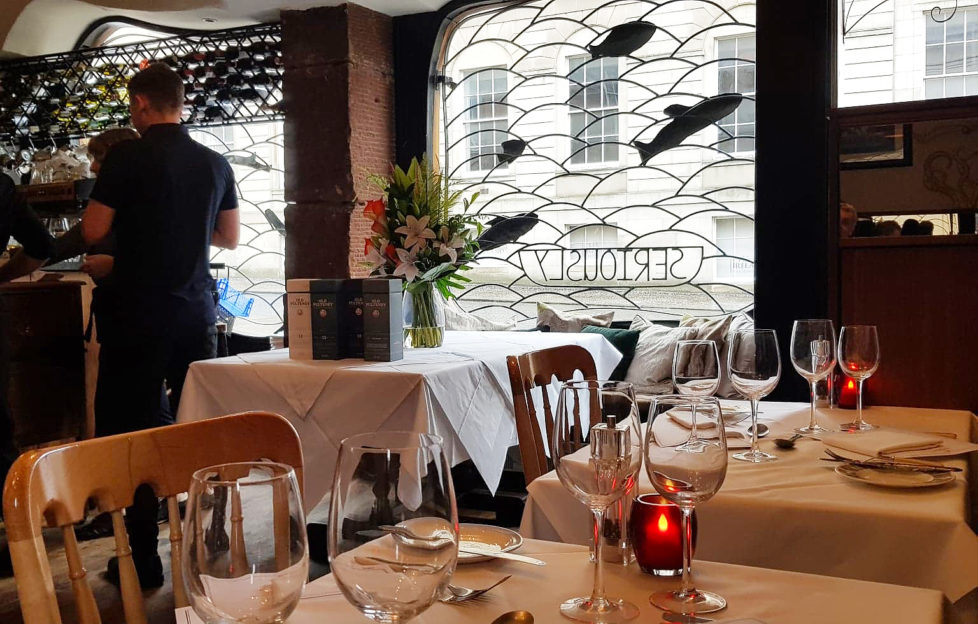 Old Pulteney whisky partnered with iconic Glasgow haunt, Two Fat Ladies in the City, to create a one-off delicious seafood pairing menu, and we were invited…
This four-course, specially curated menu was designed by Two Fat Ladies' Head Chef William Cummings to encompass Scotland's freshest seafood.
Whisky-cured salmon, mussels, halibut and more… how could we say no?
As the official Maritime Malt, Old Pulteney is often said to carry a suggestion of Caithness coastal air.
With distinct sea notes ringing beautifully across the palate – thanks to the years spent maturing in Wick's traditional dunnage warehouses – old Pulteney is the perfect partner for delicious seafood.
"We're so excited to be working with Scottish staple Old Pulteney. Not only do the whiskies provide perfect pairing partners, but the sea heritage of the brand gives us inspiration in abundance to create a balanced and elegant menu – mirroring the whole range." – Ryan James, Managing Director at Two Fat Ladies.
Old Pulteney's Brand Ambassador, Gregor Stirling, was on hand to steer us through the courses and the accompanying whisky pairings, commenting on the nose, palate and finishing notes of every dram.
"Seafood is such a natural pairing for Old Pulteney. The sea-notes in our whiskies complement fish perfectly, and who better to collaborate with than Glasgow's most iconic fish restaurant. This is not one to miss." – Malcom Waring, Old Pulteney distillery manager.
Take a look at the special one-off menu…
For bookings at Two fat Ladies in the City

click here
And to try a dram of Old Pulteney whisky today, purchase a bottle or two from their website