A Wee Blether With Jamie Aarons
---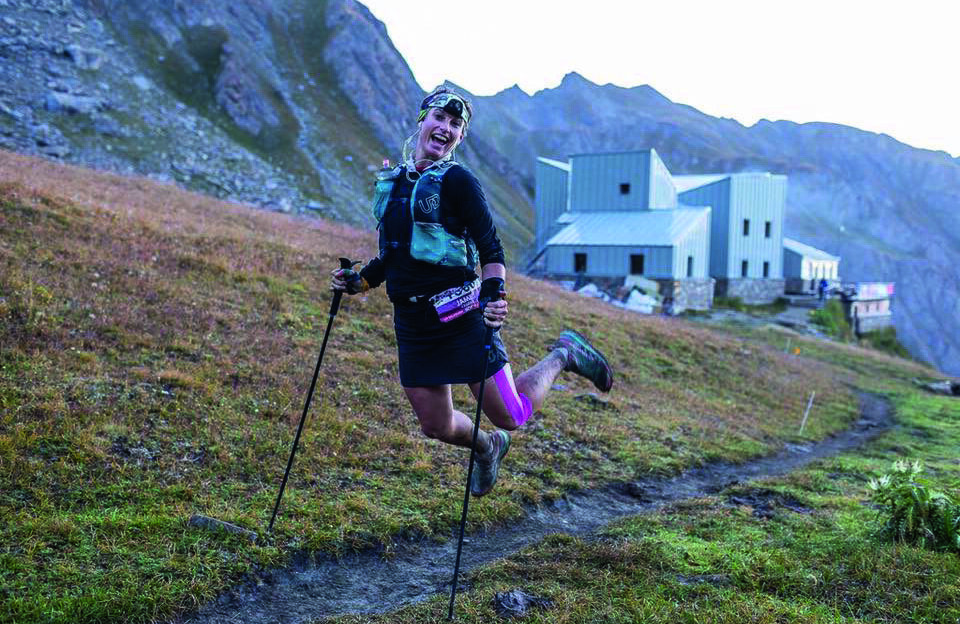 This ambitious mountaineer is hoping to set a new record for the fastest Munro bagger…
We chat to Jamie Aarons about her newest venture.
It's such an exciting challenge and we're sure it will inspire you.
Enjoy this quick Q&A!
Almost 7400 people have compleated at least one round of Munros – why is your journey special?
I've compleated two already – my first round was with my partner, Andy Taylor, in 2013, when we did them all in a year. My second was with my dogs, Pirate and Hope. This time, I hope to compleat all 282 Scottish mountains – with a height of at least 914.4 metres (3000 feet) – in a non-stop, self-propelled round and in the fastest time. Donnie Campbell, of Inverness, set the fastest time of 31 days, 23 hours and two minutes in 2020. Libby Kerr and Lisa Trollope took 76 days and 10 hours in 2017.
How many days do you hope it will take?
My tentative start is May 26. Donnie's incredibly quick time is my target and I'll push myself hard. However, I'm realistic – a lot of things need to go right to set a new record and I only have 45 days of leave from work!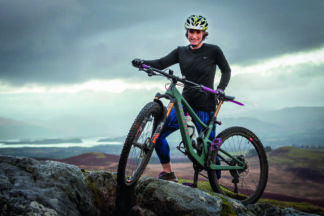 Do you have a route planned?
I start on Mull. The geographical spread of the Munros, from Ben Lomond in the south to Ben Hope in the north, east to Mount Keen and the most westerly, Sgùrr na Banachdich on the Isle of Skye, makes it challenging. My route will equate to 3000 kilometres (1864 miles) of running and cycling, and 140,000m (459,318 ft) of ascent, equivalent to climbing Mount Everest 16 times. I'll use a kayak to cross water and I might bivvy in the hills.
Why have you decided to try for this record?
I'm incredibly motivated by challenges that I'm not sure I can achieve, but there's a chance I might. By adding the time pressure, I'll need to draw on my resilience and tenacity. So you enjoy an outdoors challenge? Yes! As well as the previous Munro rounds, I'm not new to adventure or endurance activities. I moved to Scotland from California in 2005 and I've embraced trail running and mountaineering. I won the 95-mile West Highland Way Race twice and the inaugural Maxi-Madeira 100km. I've twice won the 100-mile Ultra Trail Snowdonia and I was second female in Italy's 340km Tor des Géants race.
What do you think will be the toughest part of the challenge?
There are so many variables that can go wrong, but I'm trying to focus on what I can control, including training and logistics. I will miss my dogs. Sadly, their declining mobility means they can no longer join me in the hills. I expect to miss sleep nearly as much and, at times, the challenge will feel relentless, without an end in sight.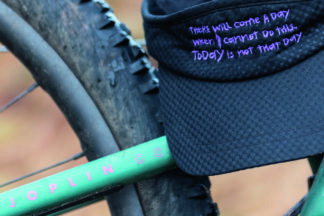 What do you hope to enjoy the most?
I hope to be buoyed by the camaraderie of friends new and old who will be joining me on the adventure. I hope the moments of joy, appreciation and contentment outweigh any moments of pain, frustration and uncertainty.
Is there anything else we should know about your Munro round?
I will be raising funds for World Bicycle Relief, an organisation that helps people in rural and developing areas of the world to overcome barriers, and improve health and wellbeing, through the use of bicycles.
If your looking to meet more like-minded hikers, why not join our Facebook group (click here)