Wild About Lochaber
---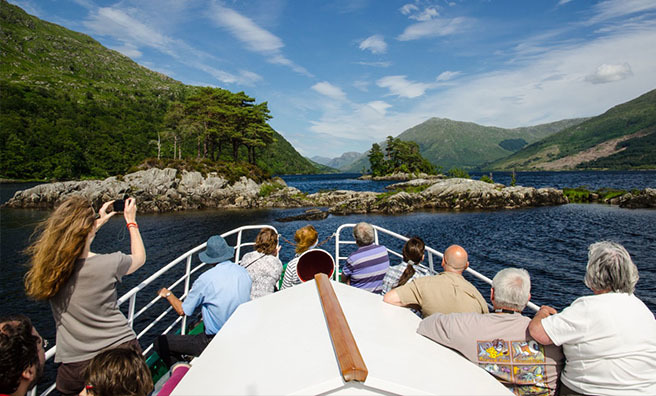 The Outdoor Capital's annual festival kicks off this weekend showcasing the best on their natural doorstep
From Saturday, May 16 until Saturday, May 30, a wide range of nature-focused workshops and events have been scheduled to ensure there's something for everyone.
For the first time the festival has been extended to a fortnight, and will celebrate the incredible wildlife and geology that can be experienced in the region.
Visitors can get a different perspective of the area with Snorkelling Safaris in the depths of Loch Aline, Searchlight Safaris in the darkness of Glen Nevis, or "Big Five" Safaris with a cruise of Loch Shiel.
Go Wild On The Canal
It all kicks off with a family fun day at Banavie Basin on the Caledonian Canal where visitors are invited to take to the canal with more choice of water sports activities than you can shake a paddle at.
Kayaking, canoeing, water walkers, rafts and more are launched onto the canal for the amusement of onlookers, licking ice creams from the various food stalls.
The free event also includes falconry displays and lasts from 10 am – 4 pm.
The Full Line-Up
"Now in it's fourth year the Wild Lochaber Festival is a celebration of the wildlife, geology and wild places of Lochaber, the Outdoor Capital of the UK," said Ian MacLeod, an organiser of the Wild Lochaber Festival.
"Run by volunteers who are passionate about sharing their love of the wildlife and wild places, it's a great opportunity for both locals and visitors to discover this unique corner of Scotland. With such a diverse programme of activities the festival offers a unique opportunity to try a variety of wildlife related activities in the company of some of Lochaber's expert guides."
For a full programme of all the events and activities over the Festival fortnight, click here.