Witsherface…?
---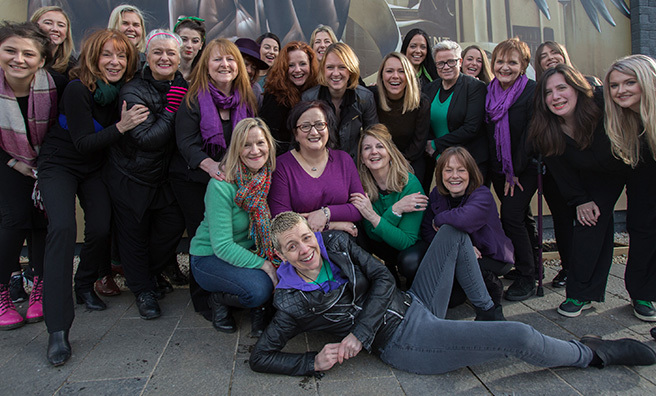 Creative collective, Witsherface, are providing their own platform for women in comedy
The all-female, grass roots comedy movement is fronted by three Scottish comediennes whose faces you'll ken pretty well by now – Karen Dunbar (Chewing the Fat), Elaine Mackenzie Ellis (Rab C Nesbitt), and Maureen Carr (Still Game).
Their brand-new sketch show "Funny How…?" features fresh and experimental sketches from the rapidly-growing group, which offers a platform for young female comediennes taking their first steps in comedy.
"We have developed a raft of brand new comedy sketches," said Karen Dunbar, "and I am thrilled to say that we are also showcasing a pool of fresh faced, upcoming, young, talented comediennes. Tickets are only £7/£5 and all the proceeds from the night will fund future community comedy events, where we will work with women of all ages and levels to develop and try out new material.
"A melting pot of ideas…"
"One of the best aspects of forming this collective is that a lot of the older, more experienced performers are getting the opportunity to pass on their skills to the younger performers coming up, but the young ones are totally energizing the auld yins to try different material as well.
"It's a total melting pot of ideas where you can try anything out and not fear being judged. Its just got to be really funny… no pressure!"
The idea for the collaboration came about when co-founder Maureen Carr and Jacqui McAlpine realised how little opportunities there were for women to break into comedy.
"Essentially, Witsherface is supplying a platform for women to try out new comedy material," Maureen explained. "We have a host of Scotland's leading talent all working together developing new work and providing an opportunity to develop young emerging talent."
"Funny how…?" launches at the Glasgow Comedy Festival, with two shows at the newly-refurbished Saint Luke's on March 11-12.
The performances will be a compilation of 56 fast fire sketches with a meet and greet and Q&A after the show.