A-Z of Secret Edinburgh: Duddingston
---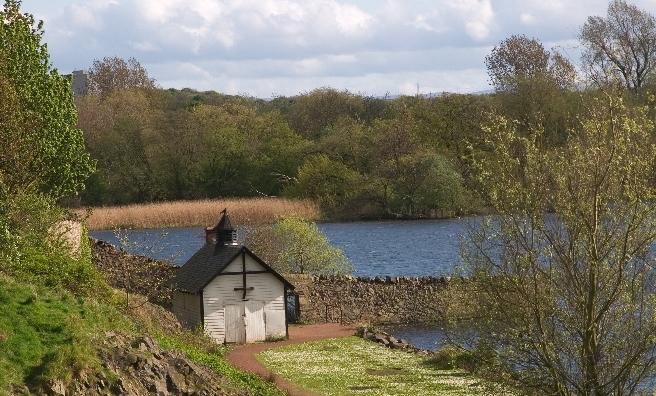 Duddingston Loch, Edinburgh
Nestling under the south eastern slopes of Arthur's Seat, the picturesque village of Duddingston is one of the oldest parts of the city, dating back to the 12th century.
There are two equally wonderful walks to the village, either from Holyrood or, if you're feeling energetic, over Arthur's Seat itself or by joining the Innocent Railway path from the Commonwealth Pool.
The Innocent was the city's first railway and opened in 1831. It was originally a horse-drawn tramway built to haul agricultural produce and coal from Lothian up to Edinburgh.
The hostelry houses Scotland's oldest wooden skittles alley
After your walk, you can re-hydrate in what is reputed to be Scotland's oldest surviving pub, The Sheep's Heid Inn.
The Sheep's Heid dates back to 1360 and, as well as a fine selection of food and drink, the hostelry also houses Scotland's oldest wooden skittles alley, which is available to hire.
The Sheep's Heid, 43-45 The Causeway, Edinburgh, Midlothian EH15 3QA
---
The Secret Garden
Duddingston is also home to what is sometimes called 'Edinburgh's Secret Garden' but is officially known as Dr Neil's Garden.
Sited next to Duddingston Kirk, this secluded and peaceful garden is down to the hard work and dedication of local doctors, Andrew and Nancy Neil. In 1965, they turned the area of waste ground beside their practice into an astonishing series of coloured terraces which has become a place of inspiration and meditation for local people.
Dr Neil's Garden, Old Church Lane, Duddingston Village, Edinburgh EH15 3PX
The garden is open every day – 10am until dusk. Entry is free.
---
More Secret Edinburgh