Bloody Scotland Blog
---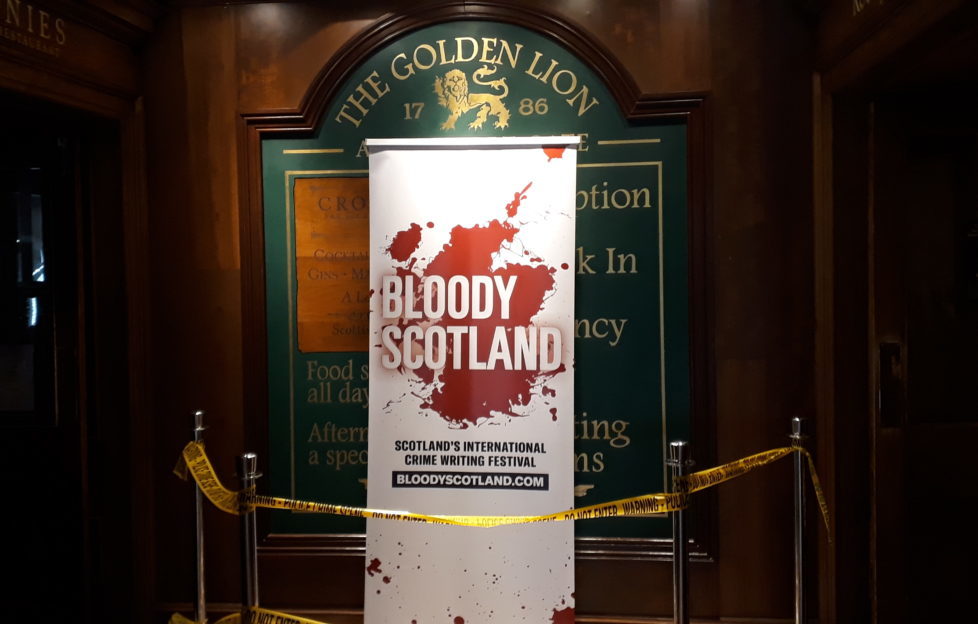 Dawn Geddes headed to Scotland's Crime Writing Festival for the first time…
Just over seven years ago in a small library in Angus, I heard Lin Anderson talk about a brand-new crime book festival that she was about to launch with fellow author Alex Gray.
"It's going to be called Bloody Scotland," she told us, "and it's going to be based in Stirling."
That, I thought to myself, is a bloody brilliant idea.
How it's taken me until 2018 to get along and experience it for myself, I can't quite explain! But, hey, better late than never!
Mingling With The Authors
Arriving at The Golden Lion, the hub of Bloody Scotland and all its activity, was a strange moment.
If Edinburgh International Book Festival is a place where you spot authors milling about from afar (read my review on that here!) then at Bloody Scotland you're literally rubbing shoulders with them. You could be sitting next to them at an author event, or even sharing a pint with them in the bar.
The down-to-earth attitude of the authors really sets the tone of the whole festival event, creating a relaxed anything-can-happen kind of vibe, which is loved by performers and visitors alike.
Before the festival officially kicked off, I'd already bumped into three writers in the Golden Lion Bar – Iain Skewis, author of A Murder of Crows, Claire MacLeary, author of Burnout and Alison Belsham, writer of The Tattoo Thief. Chatting with them over a couple of drinks, with the whole festival ahead of us, was definitely a highlight.
I made my way to Stirling's Church of The Holy Rude where the winner of the prestigious McIlvanney Prize was to be announced. Watching William McIlvanney's son Liam, scoop the award for his stunning novel The Quaker to thunderous applause was really quite a moment.
Next up was the torchlight procession, led by Liam Mcilvanney and the 2017 winner of the prize, Denise Mina. Watching the city's stunning skyline change from day to dusk then night, as hundreds of crime lovers walked the cobbled streets with torches in hand, was truly a sight to behold.
Day Two: Sneak Peeks and Book Chatter
It's safe to say, however, that I kicked off day two with slightly less enthusiasm.
I had stayed out late the night before to watch the magnificent Fun Lovin' Crime Writers, perhaps drinking one too many glasses of prosecco, and was now was feeling slightly fragile. But in the crime world, there is no time for hangovers!
Luckily for me, I had a brilliant day of book chat ahead to distract me. Top of my list was Crime Writers on the Psychologist's Couch with Lin Anderson and Craig Robertson.
The Kiwis are Coming event looked good too, with authors Fiona Sussman, Paul Cleave, Denise Mina and Liam Mcilvanney.
But, the best part of the day for me came in the form of so-called cosy crime. Seeing the wonderful author MC Beaton on stage at the Albert Halls with Agatha Raisin cast member, Ashley Jensen, therefore, was an absolute delight. It was a brilliant hour of fun and the audience even managed to get a sneaky look at some new episodes of the show which won't be screened until 2019.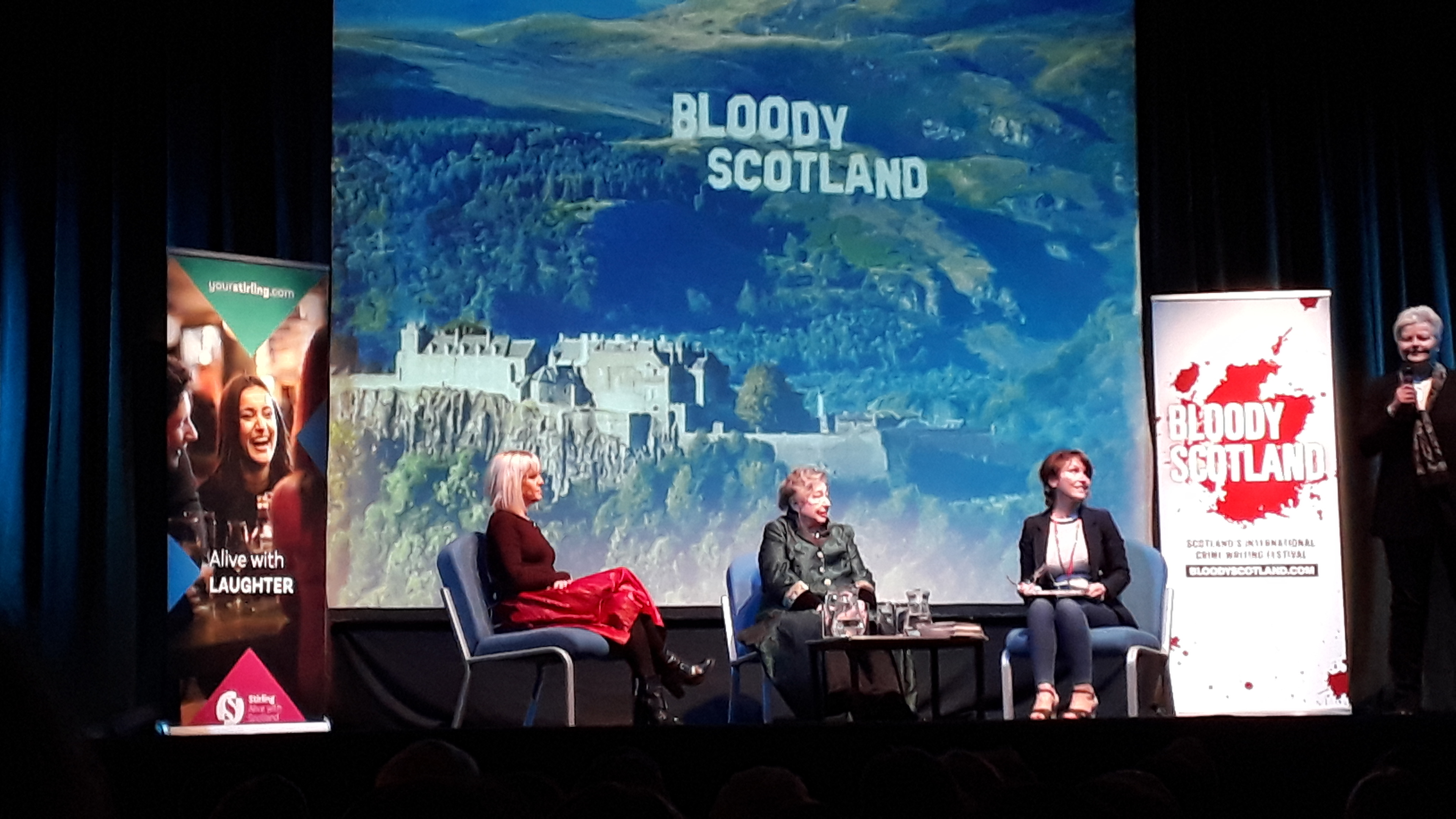 Day Three: Pitch Perfect and Crime Blends
By the time I reached Sunday morning, I was feeling a tad broken. It turns out the crime crowd are hard core party animals!
Crime at the Coo had been on the night before, where writers entertain a lively audience with music and banter. Trying to keep up with them in The Curly Coo bar was brilliant fun at the time, but Sunday morning…
Sunglasses on and large coffee in hand, I soldiered on, like any good book-loving journalist would. The first stop of the day, however, made my efforts more than worthwhile.
Pitch Perfect is one of the most exciting events of the weekend. Eight aspiring writers pitch their work to a panel of agents and publishers. This year featured some incredibly persuasive pitches, but it was C.O. Vollmer who impressed the judges most with the premise of his historical crime novel.
Variety of Violence!
The rest of the day went in a blur of activity. With events examining violence against women in fiction, how word of mouth translates into book sales and the new trend of blending crime and horror fiction, it was a varied, but thrilling day.
And as dusk fell once again, it was time for the last event of the festival with Irvine Welsh. Hearing the bestselling author discuss his literary past and looking to the future felt like a fitting way to end the festival, which in its seventh year, only seems to be getting better and better.
Bloody Scotland is an all-consuming, phenomenally fun experience. Filled with laughs, thrills and chills it is a murderously good book festival which stands out from the rest.
Thanks for having us Stirling! See you in 2019!