Christmas Gift Guide
---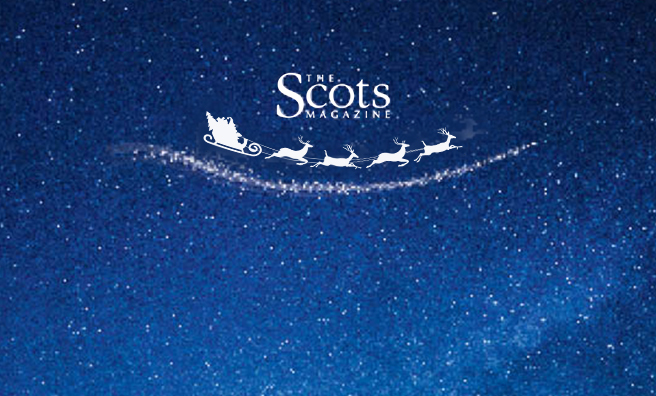 We've wrapped up some great deals and present ideas for all the family this

Christmas!
Tattimole
Luxury tartan handbags for ladies with clan heritage!
There are some unique styles to choose from, made from a blend of cotton, moleskin and tartan. From a classic evening purse or a large day bag to fit all of your essentials, designer Tania Henzell has you covered. Tania can also source any clan tartan and match the colours to customise the perfect bag, helping to show your love of Scotland.
To view the whole range for a truly thoughtful Christmas gift or treat for yourself visit www.tattimole.co.uk
A Novel Present…
Curl up on a winter's night with a great adventure from author and poet, Paul Aiden Richardson.
Sail for Nova Scotia in the powerful Footsteps Of The Brave, and return to Scotland in the sequel, Death of a Swan, for vengeance. Or follow Harry Caldwell on a journey to recover a priceless Russian Orthodox icon – 100 years after its disappearance in Icon.
Signed copies of the books are available with free shipping here.
Edinburgh Antiques
Scotland's largest antiques event is back – perfectly timed to source unique festive gifts. Held at the Royal Highland Centre in Ingliston it features an abundance of quality items full of character. Ranging from vintage clothing and accessories to jewellery, silver, ceramics – and so much more, you'll find individual pieces that will make perfect presents.
Edinburgh Antiques, Vintage & Collectors Fair runs across Saturday, November 18 and Sunday 19. Check the website for 2018 dates.
Crannog Restaurant
Situated in the heart of Fort William, Crannog is a seafood restaurant like no other. In a quiet loch-side location on the Town Pier, the distinctive red roofs have been synonymous with fantastic West Highland seafood and relaxed fine dining for 28 years. With the freshest fish and seafood from the local area, a meal at Crannog is a must on any visit to the area.
A Crannog voucher makes the perfect Christmas gift, so treat your loved ones this year. Email info@crannog.net or call 01397 705589
Digby Morrow fine boxes
Something to give… Something to own… Timeless. A distinctive decorative hardwood box designed and made with care by Digby Morrow in his workshop near Linlithgow. Inlays of maps, birds, insects, pets, flora & fauna etc., all highly individual, on a wide range of box types including jewellery, memory, special occasion, keepsake, cigar humidors.
Contact Digby if you are looking for that special gift on 07710427650 or diggermorrow@aol.com
Melfort Pier & Harbour
Melfort Pier is renowned for spectacular scenery, wildlife castles, distillery and so much more – an ideal touring base for a day or a week! Every house has it own spa bath and SAUNA, and some are disabled friendly, with wet rooms, parking and great views. Tescoexpress.com delivers, or bring your own food and drinks. Come to relax, unwind and rejuvenate.
Melfort Pier & Harbour, where the Highlands come down to the sea. Call: 01852 200 333
Dunmore Scotland
Dunmore Scotland has been creating exclusive handbags and accessories in Scotland Since 2012 using the finest locally sourced tartan, Harris Tweed and leather to bring their timeless and unique designs to life. The wide range of designs and colours mean there is a gift to suit everyone. Dunmore Scotland can also create bespoke versions of some of their products in a tartan of your choice (subject to availability).
Designed and made in Scotland, carried around the world.
Call 01968 660 078