Christmas Gift Guide
---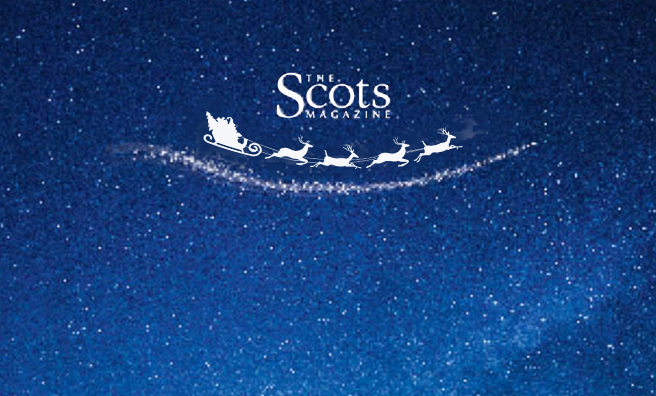 We've wrapped up some great deals and ideas for presents for all the family this C

hristmas!
A History Of The Clan Ogilvie in Scotland
By Burkhart William Ogilvie, written in both English and German
The perfect gift for anyone interested in the clan and their castles. Former librarian Burkhart has researched the family's ancestry dating back centuries, from 860 until their emigration to Germany in 1665. Are you a member of Clan Ogilvie? Get in touch to share your story!
For a copy of the book please email Burkhart directly at ogilvie@gmx.de Only £18.90, or €25!
Our passion is alpaca!
Perilla offer a fabulous range of alpaca socks from bed socks through to the thickest, warmest walking socks. Alpaca is a unique fibre, warmer than any other wool, as soft as cashmere but amazingly hardwearing. Moisture is gently wicked away from the skin, and the yarn naturally repels odour and bacteria. Other fine wool gifts are also available online. Everything can be beautifully gift boxed for friends and family.
Go on, treat yourself! Call: 01886 853 615
Smuggling Trails by Coach
Interested in learning about the social history of Scotland? Follow the ancient Smuggling Trails, including Annandale and Luce Bay in Dumfriesshire and Wigtownshire, Carrick, Kyle and Cunningham in Ayrshire and the Irish connections around the coast of County Antrim.
This the ideal gift for Scottish history buffs and the perfect experience to share with your loved ones. Call: 07771 667 097 or 01335 345 239 or email: trails@franscript.co.uk
Orkney inspired!
Paula Brown has moved to Orkney, where her works are being influenced by the dramatic skies and seas around the Islands, as well as her signature blend of colour popping florals and contemporary original paintings.
A selection of Giclee Fine Art Prints are also available with new prints and original works added all the time! Visit the website and or follow Paula on social media for updates on what's new.
Perfect for that unique and beautiful gift!
Clashview Holiday Cottages
Treat your loved ones this Christmas and discover the breath-taking North West Coast of Scotland.
We have three beautifully renovated self-catering cottages in the quaint towns of Rhiconich, Blairmore (near the beautiful Sandwood Bay) and Kinlochbervie. This is the perfect opportunity for the whole family to take time out in accommodation for 2 – 10.
Sandwood Bay  Clashview  Inchardview
Dog Aid Society of Scotland
Help dogs find new homes! The Dog Aid Society of Scotland is a small charity based in Edinburgh that re-homes and assists dogs in need all over Scotland. Their Christmas Brochure is packed full of great ideas for dog lovers and their four legged friends, a lovely selection of Christmas cards and our new 2018 Society calendars.
For your copy of the brochure or to find out more about the Society please contact us. Call: 0131 668 3633
Redwings Horse Sanctuary
Sponsoring a rescued horse or donkey – like cob Rumpel or Poitou donkey Arya – from Redwings Horse Sanctuary makes a unique Christmas gift!
A year's sponsorship costs just £15 and your loved one will receive a certificate, postal updates and an invitation to their adopted friend's birthday party. And don't miss Redwings' Adoption Star soft toys too!
For further info call: 01508 481000