Ten Things You Cannae Miss… April 29 – May 5
---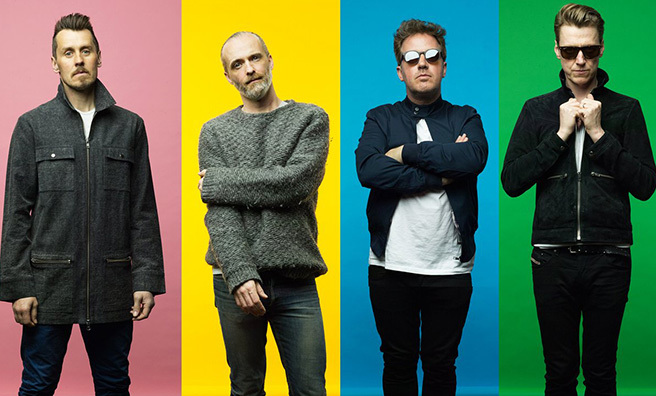 Our What's On guide to the most vibrant, most unusual and most unmissable events on offer this weekend and in the coming week

Travis Accoustic
Our top event is a live, acoustic session from our April cover stars, Travis, in Glasgow's Argyle Street HMV on Wednesday, May 4. The band will be performing tracks from their new album Everything At Once, chatting to fans and signing copies.

Opening Whisky Month
May is officially Whisky Month, and it opens with the Spirit of Speyside festival from Thursday, April 28 until Monday, May 2. Celebrate with whisky-inspired events – some educational, all of them fun.

Of Mice And Men
The Touring Consortium Theatre Company is currently in Edinburgh's King's Theatre for the only Scottish stop on its UK tour. Don't miss Dudley Sutton in this adaption of a classic – last date Saturday, April 30.

Beltane at The Crannog
The Scottish Crannog Centre makes for a great visit any day of the year, but on Sunday, May 1, it's hosting a Beltane celebration with fire, flowers and storytelling.

Start Your Engines
On Sunday, May 1, head to Knockhill for a day of Scottish Championship Car Racing and action from Scottish Formula Ford, Legends, Mini Coopers, BMW Compacts, and more.

Whisky & History
Step underground and back in time with the Real Mary King's Close – now with whisky and chocolate! The Perfect Blend is a new event in the Close running throughout May and combining our two favourite things

Chris Cornell
The Grammy award-winner and former Soundgarden front man is in Glasgow's Royal Concert Hall for one night only on Friday, April 29, as part of a UK tour promoting new material.

North Hop Aberdeen
If whisky isn't your tipple, then head to North Hop for a mix of craft beer, cider, gin, cocktails (please don't actually mix all four of those) street food and music, on from Saturday, April 30 – Sunday May 1.

Biking the Borders
For something a little more active head to Selkirk's annual Mountain Bike Fest over routes designed to show off the best of Border Country on May 1. Entries available on the day for two great challenges.

Craft Preview
The annual Spring Fling festival returns across Dumfries and Galloway later this month, but for a taste of what's to come, look no further than Gracefield Art Centre's exhibition of local works – on now until May 21.