Ten Things You Cannae Miss… June 17-23
---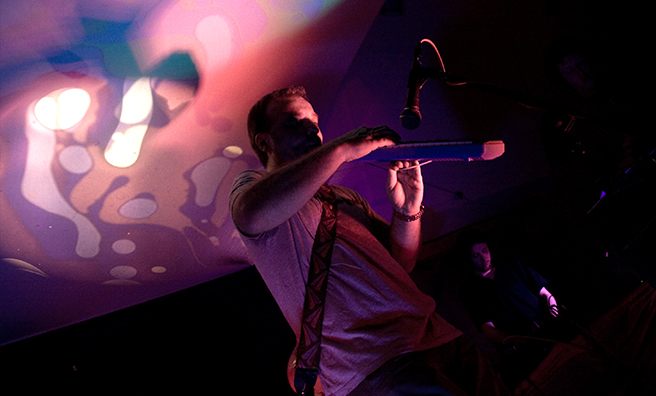 Our What's On guide to the most vibrant, most unusual and most unmissable events on offer this weekend and in the coming week

Highlander – restored
Our favourite event at this year's Edinburgh International Film Festival is happening this weekend:the 30th anniversary screening of a restored Highlander! It'll be on DVD from July 11, for those not lucky enough to grab tickets.


Cupar Arts
Free gigs from an array of Scottish musicians and bands, will take place during the weeklong visual arts festival in Cupar, which runs June 18 – 25, alongside the main programme of art from twenty established contemporary local artists.

Weirfest!
The second annual Weirfest on the shores of Loch Lomond is the place to be on Saturday, June 18, with over 50 musicians, outdoor stands, and street food. Find out more on the Oak Tree Inn's website. 

Totally Acoustic
From 1pm to midnight on Saturday, June 18, Totally Acoustic in Moniaive will feature everything from jazz and trad to classical and from samba to choral music – and all entirely unplugged!


Unzoosual…
Edinburgh Zoo has brought back it's adult-only evenings, including cocktails, comedy, and the chance to meet the keepers and animals while it's a little quieter! The first night is on June 23.


St Magnus
The St Magnus Festival is happening… NOW! Ten days of marvellous music and arts events in and around St Magnus Cathedral in Kirkwall – including the Biggest Marionette Circus in the World! Our Garry will be up there next week to cover the festival – say hello if ye spot him!

Folk on the Unicorn
Daimh, "Folk band of the Year" at 2015 Scottish Trad. Music Awards are playing an intimate gig on the Frigate Unicorn in Dundee on Friday, June 17 – tickets still available!


First Proof
An exciting exhibition of work by DJCAD graduates of 2015 – 2016, showcases the talent of tomorrow's print work. Viewings free from Saturday, June 18 – Friday, June 24.

Borders Book Fest!
The annual Borders Book Festival in Melrose is not just for book lovers – the lively four days include talks, discussions, food and drink, live music and comedy from June 16 – 19.


Cream o' The Croft
Scotland's Family Friendly Mountain Bike Festival is a chilled out weekend of camping, bike racing for all ages and abilities, live music, street performers, gourmet food and drink and a host of fun activities!