The Cannae Miss List: Oct 7-13
---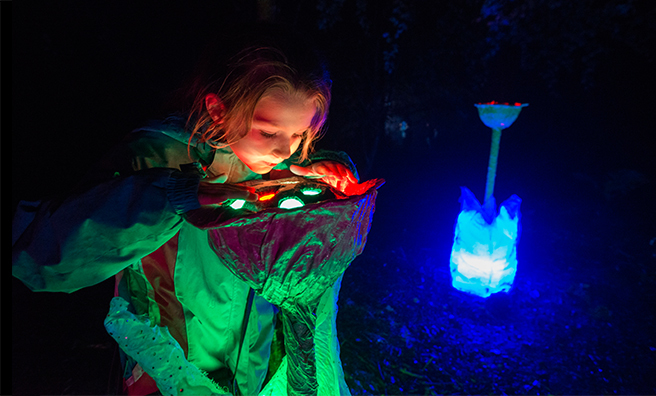 Our What's On guide to the most vibrant, most unusual and most unmissable events in Scotland this weekend and in the coming week

 Dragon Matrix
Vision Mechanics have combine the great outdoors with interactive technology in Dragon Matrix at Monikie Country Park. Join the Dragon Protection League and interact with mythical creatures through Augmented Reality tech for a fantastic night out. Until October 30.

  Rural Parliament
On October 8 the second Scottish Rural Parliament will be open to the public in Brechin, with exhibition from over 40 organisations and a live panel discussion on the impacts of political change on rural Scotland. 

Tenement Trail
Scotland's biggest independent inner-city music festival, Tenement Trail, will run across 8 venues in Glasgow on Saturday, October 8, featuring new and break-through indie bands like Crash Club, Be Charlotte and The Van T's.

  Metropolis Live
In Perth Concert Hall on Saturday, October 8, catch a screening of German expressionist and epic science-fiction drama Metropolis, complete with a live performance by concert pianist Dymytro Morykit.

  In Quest of Beauty
A fantastic new exhibition opens on Friday, October 7 at Kelvingrove Art Gallery by the Czech painter and artist Alphonse Mucha. It features exquisite works from the Mucha Foundation at Glasgow's own collection, alongside rarely seen works by Mackintosh, George Logan and Jessie M King.

  Jekyll & Hyde
Here's the first of this year's Halloween shows, and it's a belter! The Real Jekyll & Hyde reveals the sinister true story behind RL Stevenson's tale using cheeky humour and grippy storytelling at The Edinburgh Dungeon from October 7.

  Aberdeen Oktoberfest
The German beer festival comes to Aberdeen from Wednesday, October 12, for an extra-long weekend of beer, live music and Lederhosen! Dress up and head to Castle Gate in the city centre for a great night out.

  Crude: Oil
From Tuesday, October 11 until Mnoday, October 24, catch brand-new play Crude at the unusual setting of a converted shed in Dundee Docks. The play portrays the history of oil, the global impact of oil production and its human and ecological cost.

  A Modern Monk
The world premiere of a new work by Lee Gershuny comes to Luminate in Edinburgh on October 12-14. Reflections of a Constant Monk is an interweaving pattern of poetry, parable and original music in a gentle, funny, poignant and always intelligently observed expression.

  Ullapool Guitar Festival
Does what it says on the tin! From Friady, October 7 until Sunday, October 9, enjoy live music, workshops, masterclasses and celebrations of guitar music of all varieties across Ullapool. Electric and acoustic, steel and nylon. Tickets here.