Ten Things You Cannae Miss… April 1 – 7
---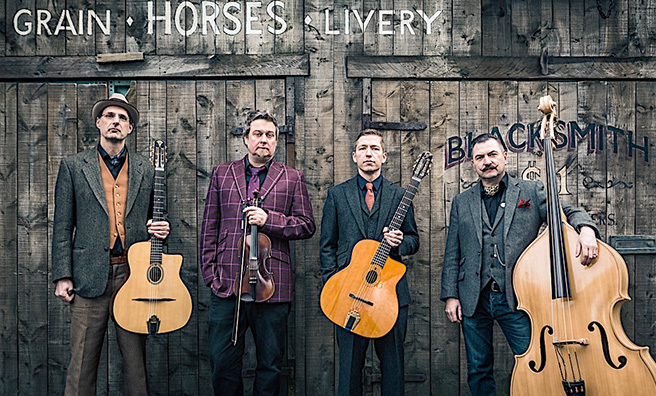 Our What's On guide to the most vibrant, most unusual and most unmissable events on offer this weekend and in the coming week – and no April Fools, we promise

 Mermaids and Monsters
At the Deep Sea World until April 10 big kids and small can enjoy daily meet and greet sessions with Mermaid Ellie in her rockpool retreat as well as regular appearances on land and in the water from a pair of cuddly monsters.


A Grand Re-opening
On Saturday, April 2, Kelvingrove Museum will be re-opening its revamped Life Gallery with exciting new exhibits. The redesign is the largest since the Museum reopened in 2006, so pop down to see what's new.

That's Fife!
As part of That's Fife Comedy Festival, The Gilded Balloon's Fife Comedy Circuit will return to Carnegie Hall, Dunfermline, on Saturday, April 2. Cheeky comic, Al Porter will headline the hilarious evening, so click here for more info.

Kelpies at the Zoo
Edinburgh Zoo has become home to the touring Kelpie Maquettes – 3m-high replicas of Andy Scott's Kelpies at Helix Park. Set up for the Edinburgh International Science Festival, the Maquettes will be at the zoo until April 10.

Behind the Monument
On April 6 at the Wallace Monument a costumed actor will give an insight into the little-known early life of Sir William Wallace – who he was, where he came from, and how he came to be a Guardian of Scotland.


Viper Swing
Organised by The Dundee Jazz and Blues Club, the self-described gypsey jazz band, Viper Swing will be playing the HM Frigate Unicorn, Dundee, on Friday, April 1, with an 8pm kick off. Tickets available here.

James III
The last in the trio of new exhilarating and vividly-imagined history plays by award-winning writer Rona Munro. James III: The True Mirror comes to Eden Court, Inverness on Friday, April 1 and Saturday, April 2.

Fiery Folk
One of Scotland's best and funkiest folk bands, Mànran, are on tour at the moment, playing Aberdeen's The Lemon Tree on April 1, and Stirling's Tollbooth on April 2. Don't miss their meld of folk, rich, jazz and funk.

Silent Treatment
Silence may be golden, but there are ways to overcome it in this play from renowned playwright Douglas Maxwell and the Lung Ha Theatre Company, on at the Tron Theatre, Glasgow from Friday, April 1 to Saturday, April 2.

Harp Fest
The Edinburgh International Harp Festival takes place April 1 – 6, with workshops, masterclasses and concerts throughout the week. Don't miss the Late Night Sessions at the Festival Club Theatre.