A Highland Highball
---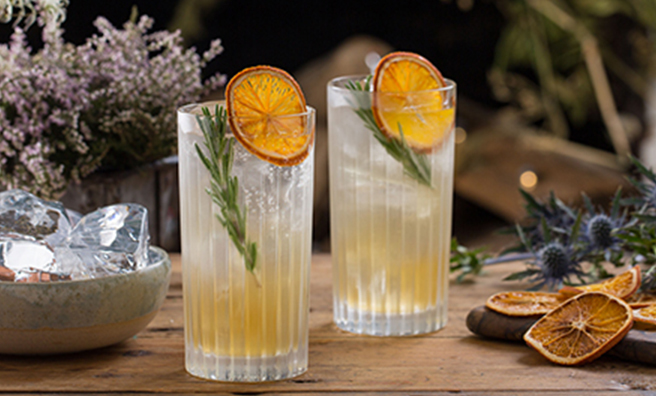 Here's the ultimate festive cocktail!
Choose your favourite peated whisky and serve with with ice, rosemary syrup and Highland Spring Sparkling water for this festive cocktail.
Ingredients
For each glass…
1 shot of peated whisky (an Islay Malts like Laphroaig or Bowmore works well)
50ml rosemary syrup
Highland Spring Sparkling water
Garnish: rosemary sprig orange wheel
Method
Fill a Collins glass with ice and a wheel of orange. Pour over 50ml peated whisky such as Islay Malts and 50ml rosemary syrup and top up with Highland Spring Sparkling water. Garnish with a sprig of fresh rosemary and orange wheel. For the orange wheels, finely slice your orange and place flat in the oven on baking paper at 70 degrees for 3hrs, turning halfway through.