Meet The Cast
---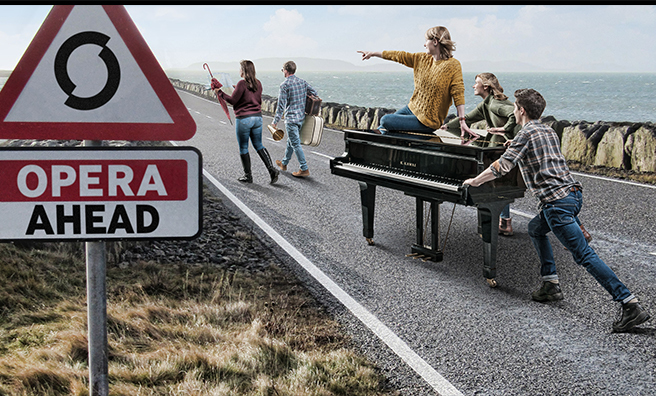 The Opera Highlights tour is a chance for everyone to get a taste for the famous arias!
First-time attendees and seasoned opera fans alike can enjoy an extremely varied programme at Opera Highlights, curated by Scottish Opera's Head of Music Derek Clark.
Favourites like Rossini's Barber of Seville, Mozart's Così fan tutte, and Gilbert and Sullivan's The Gondoliers are hot on the line-up, as well as lesser known gems rarely performed on the Scottish stage.
This year's cast is full of fresh new talent, too, including Scottish Opera Emerging Artist baritone Alexey Gusev and three recent graduates of the National Opera Studio – soprano Lucy Hall, mezzo-soprano Kate Howden and tenor William Morgan.
Elizabeth Rowe is the tour's musical director, and she accompanies the four talented young singers on piano on tour.
If you think that the smaller cast and simple accompaniment will make for a pared-back performance, however, think again.
Scottish Opera Emerging Artist Jack Furness (Opera Highlights 2016) has made a welcome return to the Company to direct, and Emerging Artist Composer in Residence Samuel Bordolli has written a piece especially for the tour, ensuring it more than matches the passion of Scottish Opera's full-length operas.
Check back here throughout October to see updates from the cast and crew as they make their way around Scotland.
In the meantime, we'll let the cast say hello themselves…
https://www.youtube.com/watch?v=-G6bYHWqGlY