Festive Feast Recipe
---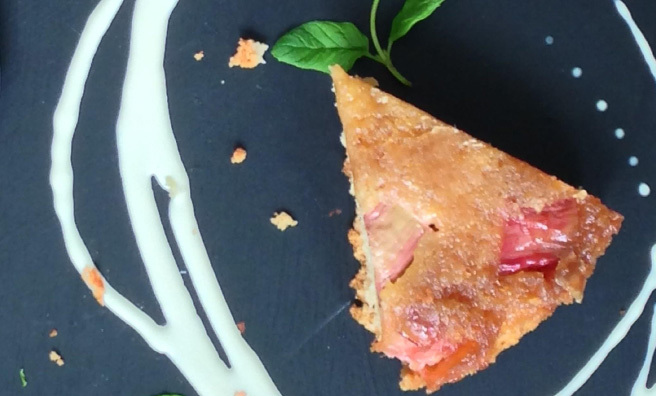 As winter draws in our diet focuses on nourishing, heart-warming meals, but, as Carole Fitzgerald is keen to demonstrate, this doesn't have to mean slaving away over the stove all afternoon
Carole is an acclaimed food writer, stylist and photographer, and her latest catering venture, Lazy Sunday, specialises in creating a laid back and convivial atmosphere that aims to allow proper enjoyment and sharing of generous, delicious local produce.
"Sharing food with friends and family round a big kitchen table has always been one of the most important things in my life," she said. "I like food that is wholesome, generous, beautiful to look at, nourishing and good for the soul."
Lazy Sunday is hosting Festivity Feasts in Kirkcaldy this December with a five-course menu set out across one long table to facilitate sharing and conversation.
"I want the people that I cook for to feel that they are enjoying the nicest lazy Sunday ever – totally relaxed, totally indulgent and totally special."
For more information on Carole's feasts see the tab on the right, and for a sneak peek at the kind of delicious food on offer, Carole has given us a great rhubarb recipe to share with you.
"Rhubarb is a wonderfully versatile ornamental vegetable that is more often eaten like a fruit. There are loads of ways to enjoy rhubarb: as a savoury in chutneys, or paired with pork perhaps – maybe puréed with vanilla spiced sugar and frozen as a base for bellinis in the garden when the weather is warm.
"Most commonly, rhubarb is the sweet favourite of the good old fashioned pudding lover. It is delicious in crumbles and tarts once sweetened with sugars and spiced with ginger or orange, and two or three large stalks can be transformed with minimum effort into the kind of pudding that makes grown men weep and children beg for more!"

Rhubarb upside down cake
Serves 6-8
Skill level 1 (easy)
Preparation time 20 minutes; cookery time 50 minutes
Ingredients
80g diced unsalted butter
140g soft brown sugar
The grated rind of one orange
A handful of thyme leaves – finely chopped
2-3 stalks of rhubarb – chopped into 2.5cm chunks
150g golden caster sugar
175g plain flour
1 heaped tsp baking powder
2 tsp ground cinnamon
150ml rapeseed oil
2 large eggs – lightly beaten
Method
Line a 23 cm round baking tin with parchment paper ensuring that the circle comes up the sides a little to ensure the mixture doesn't leak.
Put the butter, brown sugar, grated orange rind and thyme into the lined baking tin and melt in the oven.
Add the chopped rhubarb pieces to the warm melted mixture.
Beat the rest of the ingredients together in a food mixer and pour into the tin on top of the rhubarb.
Bake at 180 degrees for 50 minutes or until the cake feels firm and comes away slightly from the edit of the tin.
Leave the cake to cool – you need to be able to hold the tin in your hands comfortably.
Turn out the cake and serve with a lightly minted crème fraîche, lightly whipped cream, ice cream or custard.

---
Festivity Feasts!
From 8 to 13 December 2015, Lazy Sunday will serve One Long Table Lunches (1pm – 4pm) and Dinners (7.30pm) in the unique former spinning mill, West Bridge Mill in Kirkcaldy, Fife.
Courses include Cheery chestnut and calvados soup, Arbroath smokie platters and Rich chocolate dippers -yum!
The five-course menu costs £30 and can be booked by calling or texting
07968 370292 or emailing carole@fitzgerald.co.uk.