Christian Fletcher
---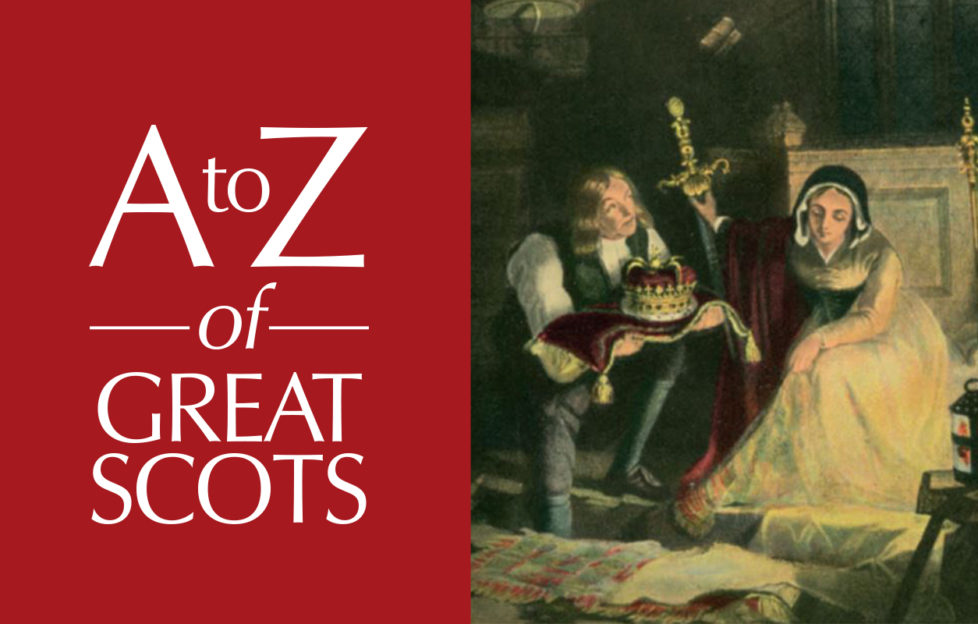 The fearless Christian Fletcher and her friends saved Scotland's crown jewels
Having already ordered all of England's regalia destroyed, nabbing the Honours of Scotland was next on Oliver Cromwell's to-do list. Last used at Charles II's coronation at Scone in 1651, taking them, or him, back to Edinburgh Castle for safekeeping was out of the question, since Cromwell wasn't averse to executing kings.
Instead, with the New Model Army fast approaching Scone on their rampage across Scotland, the Honours were moved to Dunnottar Castle, near Stonehaven.
The great escape
Cromwell somehow got wind of this and his troops made their way to intercept. Perthshire noblewoman Katherine Drummond hid the precious cargo in sacks of wool and carried the Honours to Dunnottar herself.
However, the castle would soon fall to Cromwell and the Honours wouldn't be safe there for long. The local minister's wife, Christian Fletcher, masterminded a plot to smuggle them out, despite Dunnottar being surrounded by hordes of angry Cromwellian men.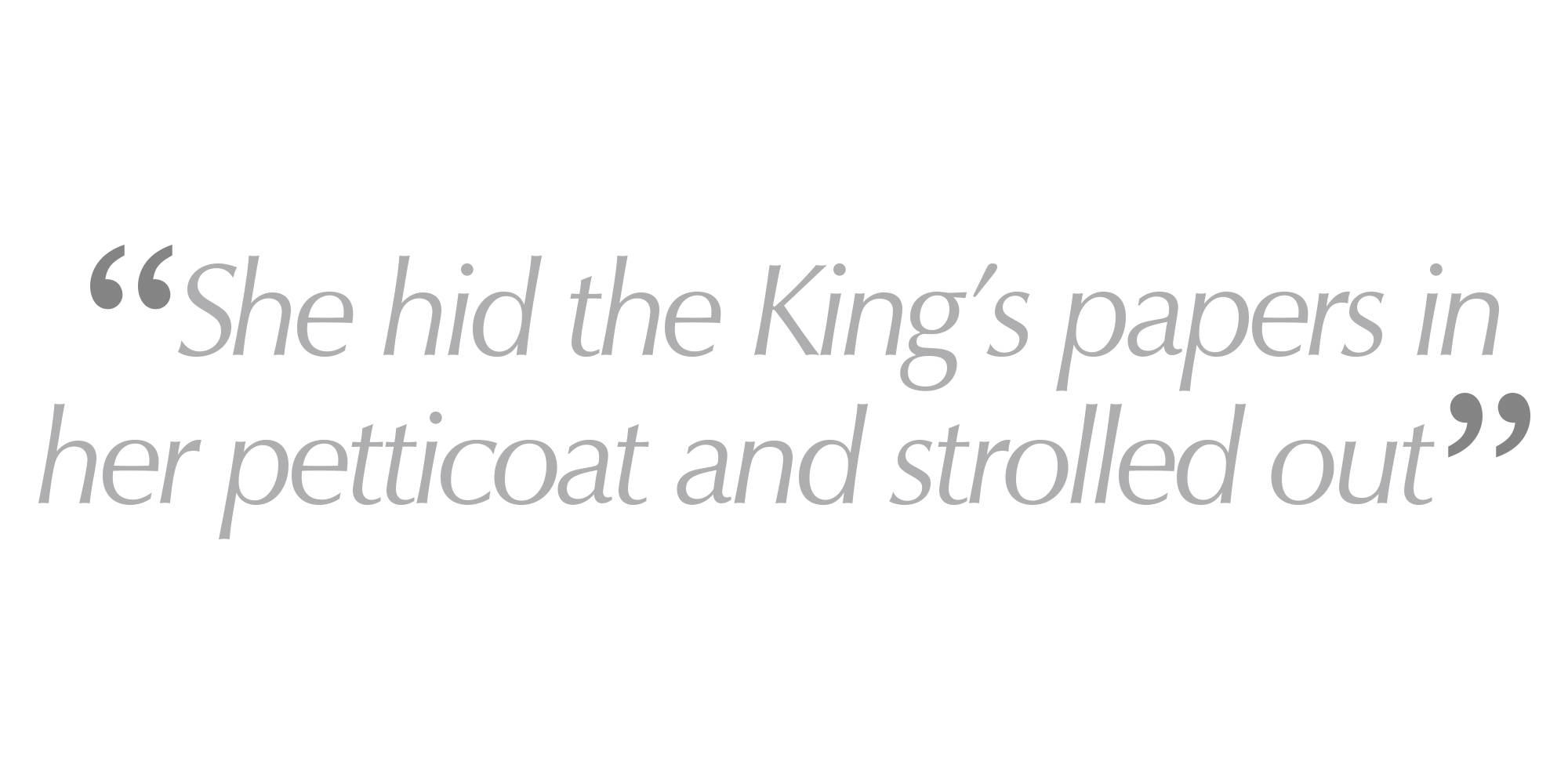 Assisted by Mary Erskine, Elizabeth Douglas and Anne Lindsay – who kickstarted the rescue mission by hiding the king's papers under her petticoats before nonchalantly strolling out of the castle – Christian galloped away on horseback, riding close to the cliffs in case she was caught and needed to throw the Honours into the sea rather than let them fall into English hands.

She carefully lowered them to the beach below where a servant, pretending to gather seaweed, bundled them up and carried them to safety.
The Honours were hidden at the foot of Christian's bed before being buried under the pulpit at Kinneff Kirk, where they remained for eight years. After the Restoration in 1660, the Honours were returned to Edinburgh Castle.
The Crown Jewels had even more strange adventures to come. After the dissolution of the Scottish Parliament in 1707, they were forgotten for over a century, only to be found in an oak chest by none other than Sir Walter Scott in 1818.
In 1941, they had to endure their second burial with the threat of German invasion during the Second World War, spirited away so the Nazis wouldn't find them. In recent times, they've had a peaceful few decades on display in the castle – all thanks to Christian Fletcher and her courageous cohorts.
---
Discover more about the remarkable men and women who shaped Scotland and changed the world with our new bookazine
Scottish Heroes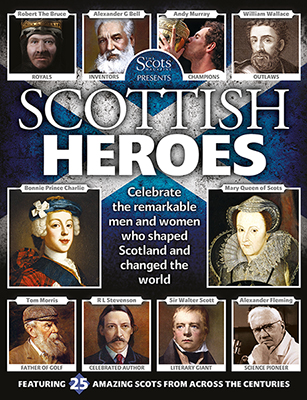 Available for online purchase from DC Thomson Shop or in stores at WHSmith