Spiced Lamb Flatbreads Recipe – Ardross Farm Shop
---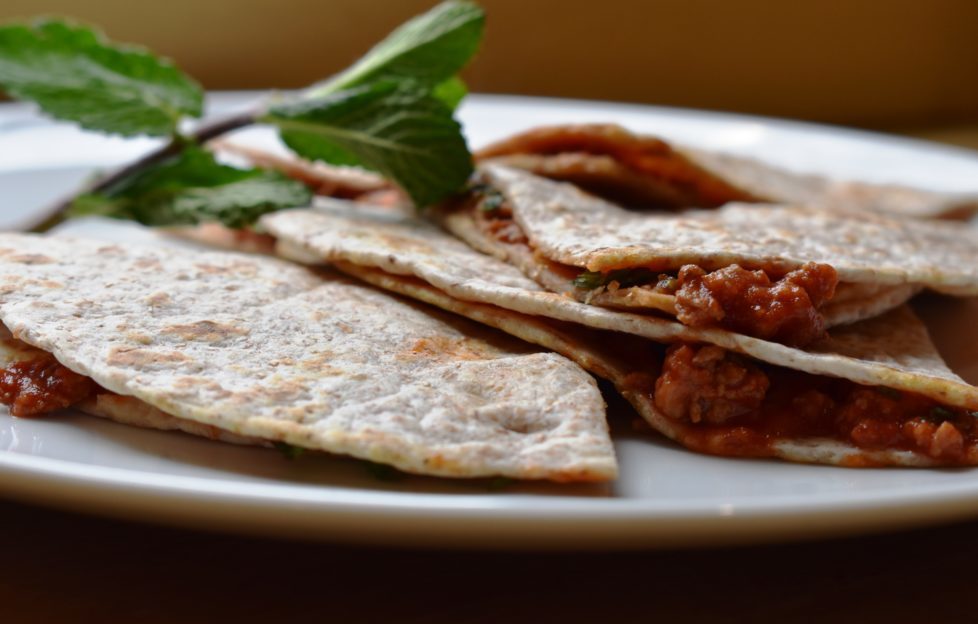 Ingredients
500g Ardross grass-fed minced lamb
500ml Passata
1 tsp Cajun spice
1 tsp smoked paprika
2 cloves garlic, crushed
Salt and black pepper
To Serve
Italian flatbreads
Fresh houmous
Fresh mint or basil
Method
Brown the lamb mince in a pan then pour off excess fat
Add the garlic, cajun spice and smoked paprika to the pan and fry for a further minute
Pour in the passata
Lower the heat and simmer very gently for 10 mins, stirring frequently
Meanwhile, warm a flatbread for each person
Spread the flatbreads with hummus and spoon on mince
Sprinkle with the torn herbs
Credit: Ardross Farmshop
Serve Up A Summer Favourite
This delicious recipe comes from Ardross Farm and Farm Shop, run by the Pollock family.
In 2015 they made the decision to bring sheep back onto their farm to sell alongside award winning produce from the local area including the Gartmorn Farm Poultry and Puddledub Pork.
They introduced a breed of sheep called Easy-Care which fitted in with the farm and their farming philosophies perfectly. These sheep lamb themselves outside leading to a more natural and less stressful lambing. The sheep are also wool shedding, which means no shearing – again reducing stressful interactions between animal and farmer.
The sheep are outside all year round on a purely grass-fed diet, and Ardross Farm cuts silage to feed the sheep in the winter when grass is in short supply.
All these factors ensures that the lamb they end up with is a delicious eating experience, and chef Iain's youngest son has declared his dad's Simple spiced lamb flatbreads as his favourite tea. An accolade indeed.
Try out the recipe on the left, and let us know how you get on!
Ardross Farm Shop
Elie, Fife
KY9 1EU
Tel: 01333 331400