Our Top 10 Most Scottish Films – Number 2
---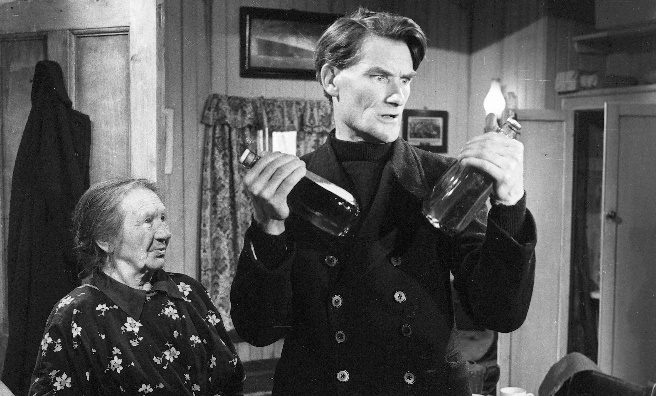 Whisky Galore screening in Dunbar
Whisky Galore
A simple but hilarious 1949 tale of islanders trying to hide 50,000 cases of whisky – plundered from the SS Cabinet Minister after it was hit by a ferocious storm – from the commander of the Home Guard, who is desperately trying to stop the looting.
The fact that this film is based on a real life shipwreck – the SS Politician, which came to grief on the rocks around Eriksay makes it all the better!
It is believed that there are only 8-10 bottles of the SS Politician's cargo left, two of which are on display in Canna House.
---
Our Top 10 Scottish Films
---
What do you think?
Do you agree with your choices? Let us know via Twitter @ScotsMagazine or on The Scots Magazine's Facebook page.