Our Top 10 Most Scottish Films – Number 10
---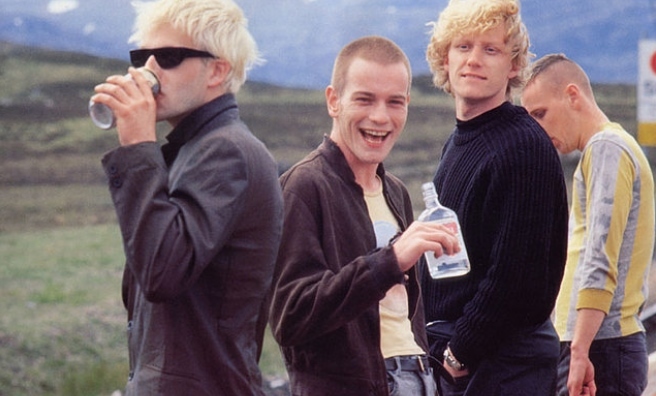 Trainspotting - the side of Edinburgh the tourists miss
Coming in at number 10 on our Top 10 Most Scottish Films, it's Trainspotting.
With heroin addiction, poverty and the arrival of AIDs in Edinburgh as the subject matter, the film adaptation of Irvine Welsh's best-selling novel should be grim viewing – but it's anything but!
"Choose life. Choose a job. Choose a starter home. Choose dental insurance, leisure wear and matching luggage. Choose your future. But why would anyone want to do a thing like that?"
Released in 1996 and directed by Danny Boyle, Trainspotting catapulted the then-unknown Ewan McGregor to stardom. He stars as the film's protagonist, Renton, who seeks a way out of drug abuse and poverty.  Trainspotting melds grit with poetry, revealing a dark and disturbing underbelly of Edinburgh.
The first 20 minutes of the film had some re-dubbing for the USA release to make the dialogue more intelligible for American audiences.
It was also the screen debut for Kelly MacDonald, who played Renton's underage girlfriend, Diane. Kelly went on to voice Princess Merida in Disney's Brave and star in US crime drama Boardwalk Empire.
And there's the added bonus of some literal Scottish trainspotting. Spy the back of Waverley Station when Ewan McGregor runs away from security guards, or Corrour train station when the gang goes for a hike.
The gritty humour in this brutal black comedy earns its place on our Top 10 Most Scottish Films.
---
What do you think?
---
What Do You Think?
Do you agree with the choices in Our Top 10 Most Scottish Films? Let us know via Twitter @ScotsMagazine or on our Facebook page.