Smokey Ol' Tom – Official World Whisky Day Cocktail
---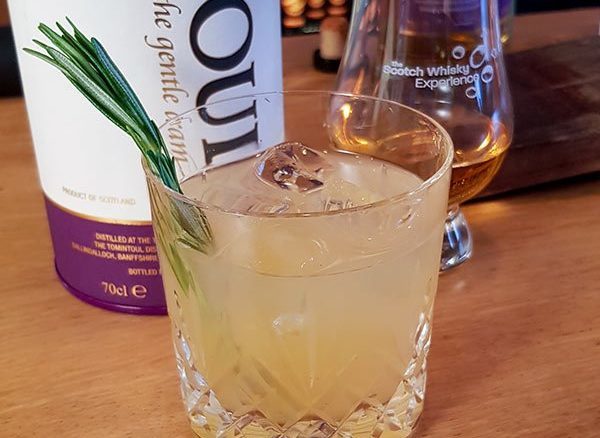 Ingredients
50 ml Tomintoul 10
25ml lime juice
2 tspn sugar syrup
4 springs of rosemary
Ice cubes
Method
Pour the whisky, lime juice and sugar syrup into a cocktail shaker or mixing cup
Add two sprigs of rosemary and muddle gently
Add ice and stir for 20 seconds
Using a blow torch, char a sprig of rosemary until it begins to smoulder
Place a rocks glass over the smoldering rosemary to collect the smoke
Turn the glass over and quickly add fresh ice
Double strain the cocktail into the glass
Garnish with a sprig of rosemary
Create this whisky cocktail at home!
Iain Forteith, global ambassador for Angus & Dundee distillers has created a brand-new whisky cocktail for World Whisky Day.
Watch the video below for his walk-through tutorial.
Post your finished cocktail on social media with the hashtag #WorldWhiskyDay to let us know how you got on!