The Cannae Miss List: Oct 14 – 20
---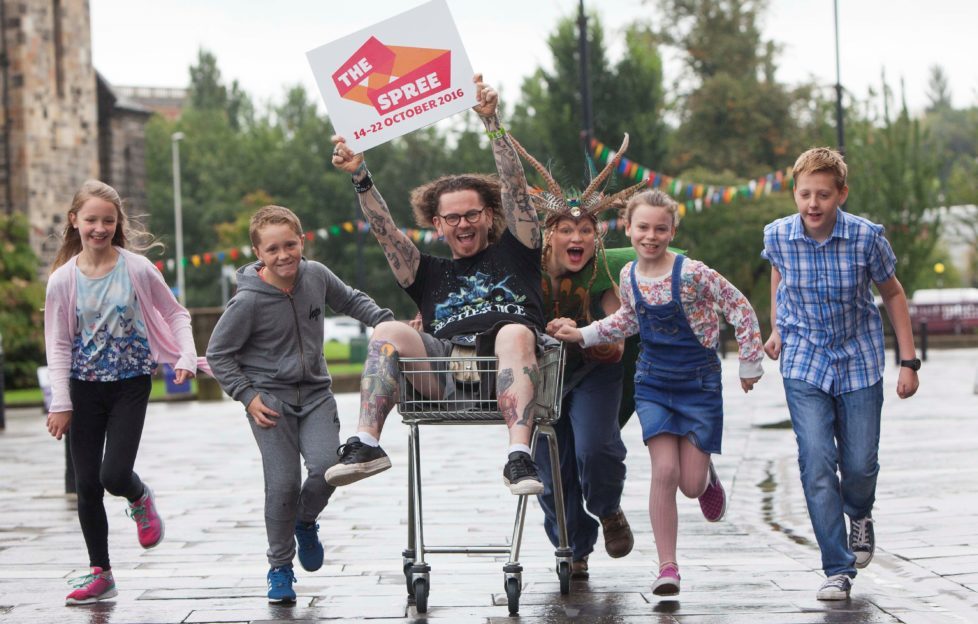 Our What's On guide to the most vibrant, most unusual and most unmissable events in Scotland this weekend and in the coming week

Spree!
The Spree Festival celebrates its fifth year, with a nine-day spectacular of the best music, arts and comedy from around Scotland. Held throughout Paisley between Friday, October 14, and Saturday, October 22, for a litle bit of everything

Botanic Lights
Night-time visitors to the Royal Botanic Gardens in Edinburgh are invited to explore the Gardens on a a one and a half kilometre trail of colour, light and projection. Unsure of what to expect? See the featurette here!

Tiree Wave
The Tiree Wave Classic is the longest running professional windsurfing event in the world, and this year it runs from Saturday, October 15 until October 21. Surfing and paddle boarding are also available for non-competitiors and those brave enough to venture into the October sea. Madness!

Spoiling
The latest offering from director Joe Douglas (The Cheviot) and Dundee Rep is touring community centres in Dundee until Saturday, October 29. Set in a newly independent Scotland, the humorous play offers an alternative insight into the political debate.

Young Astronauts
On Monday, October 17, Britain's first European Space Agency (ESA) astronaut, Tim Peake, will be visiting Edinburgh's Dynamic Earth for a presentation, Q&A session and a meet&greet as part of the centre's Inspiring Young Scientists event.

The Elixir of Love!
Scottish Opera are on tour with Donizetti's sunny comedy, The Elixir of Love, and this weekend sees them in Kilmarnock on Saturday, October 15. It's boisterous, fun-filled and fast-paced, so click here find out more and get our exclusive behind-the-scenes updates!

Highland Digs
The Highland Archaeology Festival has its last full day on Sunday, October 16, so if you haven't been to any of the events yet, get up there! Discover evidence of sieges at Castle Urquhart, or meet the archaeologists and witness their discoveries at the research conference.

Black Gold
A new play on the history of the oil industry opened this week in the rather unusual setting of a warehouse on Dundee's Docks! Grid Iron Theatre Company present Crude until October 24, and you can catch our review of it, here.

Street Theatre
From Thursday, October 13, until Saturday, October 15, top street entertainers from around the world will be bringing the city of Inverness to life. Magicians, jugglers, musicians and dancers perform throughout the days – click here for more.